One would think that it's not very easy these days being the former prosecutor who failed to charge Bill Cosby a decade ago. Bruce Castor was the guy who fielded the case of Andrea Constand, the only one of Cosby's accusers to file criminal charges, back in 2005. Constand was the respected director of operations for Temple University's basketball team. Cosby was one of the biggest donors to the University. They became friends. He became her mentor. And so it went. Until she came to Castor—whose jurisdiction, as the district attorney of Montgomery County, Pennsylvania, included the five acres of Cheltenham, PA (a lovely area of Philadelphia) that surround Cosby's mansion, where she said he assaulted her.
There was Castor, a blustery, striving lawyer in pinstripes—the quintessential Philadelphia lawyer but with a bit more panache—who had a talent for being on TV (which he loved) and ambitions beyond the Montgomery County DA's office. Now the Montgomery County Commissioner, he tried to run for Pennsylvania Governor in last month's election, but his party, the GOP, supported the incumbent Tom Corbett, who got beat in one of the bigger Dem wins; "I'm quite sure I would have won," he told me on the phone shortly after the Cosby rape story reignited.
Confidence has never been lacking with Castor. Or bravado. "He's had contentious relationships with many of the people in the Republican power structure," says Democratic consultant Neil Oxman. "He's had issues with the Republican leadership, both in his county and people in the state, for a reasonably long period of time. And so he's been passed over or beaten down on a number of occasions. But that doesn't mean he doesn't have ambitions beyond [commissioner]. Bruce is gonna run for office for 100 years."
Back then, the Cosby case was both an opportunity and a challenge. Cosby was a Philadelphia institution, an enormous benefactor, particularly to Temple University. At the time, there wasn't much precedent for bringing down such a figure. "[Castor] is very ambitious and concerned about his image," says Democratic attorney and political operative James Baumbach. "He must have thought, 'What if I take on this icon and lose?' Thus, he was no different than those women."
The former Temple athlete and administrator had waited a year to make her claim—not terribly unusual in sexual assault cases—but Castor says that, from the get-go, that was the fatal flaw in the case, and many in Pennsylvania agree with him. "Most people think he made the right decision on the evidence he had," says Oxman.
At the time of Constand's complaint, he said at a press conference that her case was "weak." He also said—prior to deciding whether or not to prosecute—"In Pennsylvania, we charge people for criminal conduct. We don't charge people for making a mistake or doing something foolish."
Pennsylvania (and its political superstars) have a peculiar propensity to whiff in major cases. It's hard not to recall the last explosive sexual assault case in the state, just two years ago—the Jerry Sandusky and Penn State case (Tom Corbett was the Attorney General at the time). As was excruciatingly detailed, in the years before Sandusky was finally charged and brought to trial and convicted, there were several instances where children went to the authorities (with their mothers), and their cases were deemed insufficient to prosecute. It took years for anything to be done. In this case, the predator went on to abuse many more victims.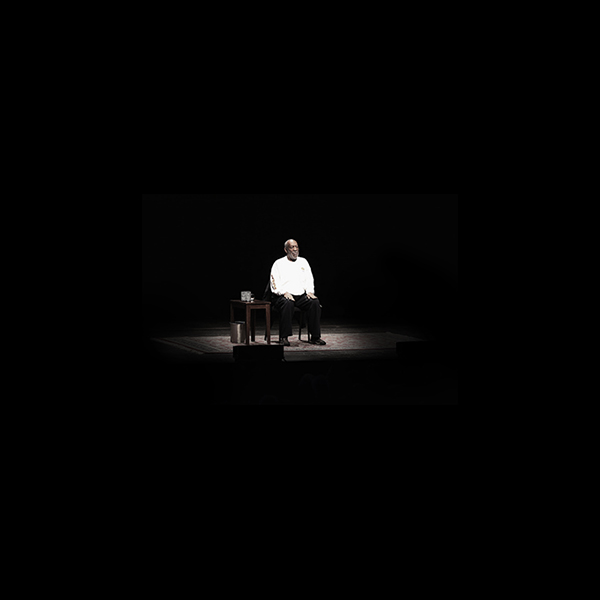 When I talk to Castor, he scoffs at this comparison. "There's a huge difference between children and adults," he says. "You can explain away a delay in reporting when it involves children, because of the immaturity of children, their fear of grownups, that kind of thing. But as far as it relates to an adult, waiting a year, it was really a very difficult hurdle to get over."
It's also a little-mentioned fact that Cosby's last known apparent victim was Constand—possibly indicating a change in his behavior.
We talked a bit about why women might have their own reasons not to "come forward," particularly years ago. "Well, I agree that there's often times when women are sexually assaulted that they don't come forward right away, but I can't remember a time that they waited a year. I mean, it's a long time ago. But I needed some corroboration, because the victim in this case didn't remember what happened." (Because she was allegedly drugged.) "I mean, she had bits and pieces, and I had a theory about what had happened, but in order to corroborate the theory, I needed some forensics." He talks about blood and urine and fingernail and hair samples, all of which would have been useful.
But didn't the other women who came forward at the time provide some corroboration? "The answer is, under some circumstances, yes. It's not corroboration in its strict sense, but it can be used for what's called 'the common scheme.' If you can show that a person engages in a pattern of behavior that is peculiar enough that it's almost like a signature, you can use that evidence from before or after the event that you have at issue."
The other question about the Costand case is whether the pattern of behavior it uncovered should have caused the prosecutor to pursue Cosby more avidly. "Remember, it was this case that brought out all the other victims, and caused Cosby to buy her silence and keep the others from testifying," said Baumbach. "It makes one wonder whether Castor could have done more to investigate this."
It's unclear how many other women Castor knew about when he made his decision. He says, "I don't remember. I think it was a handful, not a very large amount." From local news accounts, it was at least a handful. But as Castor adds, "I remember there were some problems with all of them. Like one of them, I seem to remember, had falsely accused someone else in the past. Something like that, I can't remember. And if you're looking at it from a justice perspective, one thing I did know is that the current victim had a civil suit that was pending, where the burden of proof was a lot less. So she was going to get a chance to bang him, which ultimately she did."
But did he believe her?
"Well, believe what? I mean, she didn't tell us anything that was actually criminal." Castor chuckles, a bit nervously. "But I believed that Cosby probably did something inappropriate. And I also was operating under the desire that I wanted to arrest Cosby, because I wanted to punish him and, going along with that, I wanted all the attention that that would bring not only to victims of sexual assault, but to me personally!"
It's refreshing to hear a lawyer admit that he wants attention. And Castor will probably continue to get it. His television appearances about Cosby thus far have been note-perfect. "The Republican bench is not deep," says Baumbach. "He's media savvy, from a big media market. He could be a candidate for Attorney General—though Governor might be a stretch."
But about the criminal part … did he not think allegations of being drugged and having Cosby force himself on her and molest her were criminal?
"Well, I don't remember what she said all these years later," says Castor. "But if she … I mean, how did she know that he drugged her? That's something I could have proven had she told the police shortly thereafter. As I recall, what we had was, a woman who was there [in his house] of her own accord, and didn't complain about being there until a year afterwards." He pauses. "But yeah, [after speaking to her], I thought he did probably did something, but proving beyond a reasonable doubt that he did something wrong is far different than thinking it."
I had a few more questions. What was Castor's take on Cosby, having gotten the lowdown from the detectives who interviewed him? (Castor himself was not present at the interview, as is customary, "because I would have ended up testifying.") "The detectives told me that he was mumbly and shifty and … generally evasive."
I ask if he feels guilt at times. He says that you always wonder about a case you don't think you can prosecute successfully but have a "gut feeling," as he did, about Cosby having done something very wrong to this woman. But he maintains he would make the same decision today that he made in 2005, absent any new "evidence," about Constand's case. "None of what's happening now has anything to do with our case in Montgomery County," he says, "unless a piece of evidence were to be established that I didn't know about."
Castor has a daughter. Would he let her be in Bill Cosby's proximity?
"No."