Ryan Terror Bill Not Strong Enough on Gun Control, Democrats Say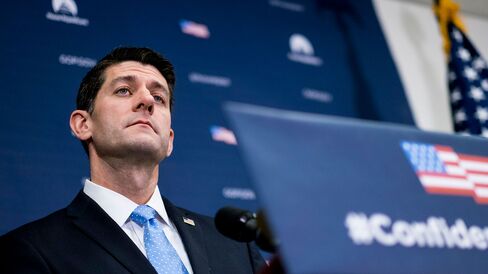 Republican bill's provision similar to one blocked in Senate

Democrats not ruling out more protests when House convenes
House Democrats said Friday they won't support legislation Speaker Paul Ryan plans to bring to a vote next week that seeks to prevent terrorists from purchasing firearms.
Following their dramatic 25-hour House chamber sit-in last week to demand votes on gun bills, Democrats contend the Republican proposal doesn't provide strong enough action and warn that renewed protests are possible after the House reconvenes Tuesday.
In a private conference call Friday, House Democrats led by Minority Leader Nancy Pelosi concluded they will oppose the Republican bill, viewing it as all-but-written by the pro-gun National Rifle Association, according to a Democratic aide who sought anonymity to describe the call.
Instead, they will continue to press for votes on legislation broadening background checks for gun sales and banning firearm sales to people on the government's "no-fly" list of suspected terrorists. Democratic calls for such legislation intensified after the killings of 49 people in a gay nightclub in Orlando, Florida.
Ryan's office on Friday released details of the counterterrorism measure he plans to bring to the floor next week, H.R. 5611.
"While the enemy's tactics are evolving, the Obama administration's strategy to defeat radical Islamist extremism is not. We have to step up our game," Ryan of Wisconsin said in a statement. "This counterterrorism legislation provides new tools to protect our homeland, including a provision to prevent terrorists from buying guns. It is a responsible measure that confronts this threat while protecting the rights of law-abiding citizens."
Homeland Security


The bill would establish within the Homeland Security Department an office to combat "Islamist terrorist radicalization" in the U.S. American passports would be revoked from people who join or aid foreign terrorist organizations.
The gun-related provision would give the attorney general up to three days to seek a court order barring the sale of a firearm to someone being investigated as a known or suspected terrorist. If the petition is denied, the government would pay the costs and attorneys' fees. The measure is similar to one proposed by second-ranking Senate Republican John Cornyn of Texas, which Democrats blocked in the Senate as not providing enough time to show that a person should be blocked from buying a gun.
The Republican measure also would require law enforcement to be notified if a person investigated within the past five years as a known or suspected terrorist tries to buy a gun.
During the conference call Friday, Democrats decided that if Republicans don't accept their amendments to the bill, they will discuss what possible actions to take. Democratic Representative John Larson of Connecticut said in an interview Thursday that he and fellow sit-in organizer John Lewis of Georgia wrote a letter to Ryan asking for a face-to-face meeting to discuss gun legislation.
Asked if more House floor sit-ins are possible, Larson said, "It's hard to say. We don't know what's going to happen." He said Democrats were considering other options such as a protest march.
Michael Bloomberg, the founder and majority owner of Bloomberg LP, is an advocate of assault-weapon restrictions and serves on the advisory board of Everytown for Gun Safety, a gun-control group.
Before it's here, it's on the Bloomberg Terminal.
LEARN MORE