Trump Walks Back Remarks on Guns at Orlando Club After NRA Disagrees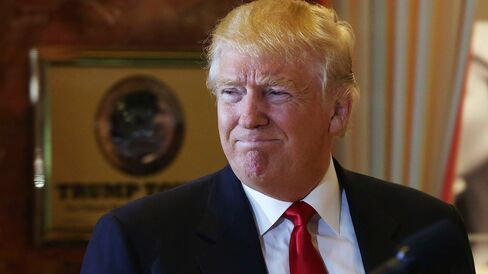 Donald Trump on Monday walked back remarks he made in recent days about the night-club shooting in Orlando, saying he wanted security guards or employees—not club-goers—to be armed.
On Friday, however, Trump suggested he wanted civilians at the Pulse nightclub armed.
"It's too bad that some of the young people that were killed over the weekend didn't have guns attached to their hip, frankly, where bullets could have flown in the opposite direction," the presumptive Republican nominee said on The Howie Carr Show. "It would have been a much different deal... Had people been able to fire back it would have been a much different outcome."
At a Saturday rally in Las Vegas, Trump made a similar remark.
"If there were a couple of folks—man, woman—had a gun strapped right here," Trump said at a Saturday rally in Las Vegas, pointing to his waist, "or a gun strapped very nicely to the ankle, this no good sick, sick, perverted, horrible terrorist—terrorist—was in there starting the shooting, one of those people would've had the bullets going the other way, folks, it would have been a whole different story."
On Sunday, the public face of the National Rifle Association, which has endorsed Trump for president, disagreed that club-goers should be carrying guns.
"I don't think you should have firearms where people are drinking," NRA executive vice president Wayne LaPierre said on CBS' Face The Nation when asked about the Republican candidate's remarks.
Trump's walk-back represents a recurring theme that has confounded many Republicans: his apparent inattention to policy detail and conservative orthodoxy. He won the GOP primary on a platform that contradicts a variety of stances popular among party elites, including opposition to trade deals, banning Muslim entry into the U.S., and vowing not to cut Social Security.
Before it's here, it's on the Bloomberg Terminal.
LEARN MORE