Slow Walk to High Court Best Tactic for Net Neutrality Foes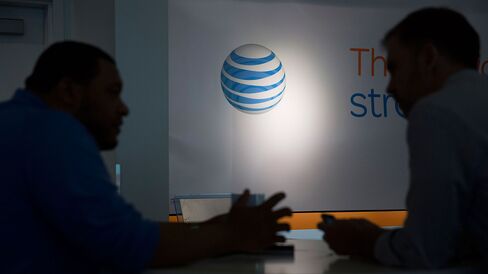 U.S. appeals court rejects challenge to open internet rules

Legal, legislative appeals face long odds, analysts say
Congress probably won't quickly help AT&T Inc. and other broadband service providers overturn a court's approval of open internet rules, leaving a slow walk to the U.S. Supreme Court as the opponents' best option.
The Washington-based U.S. Court of Appeals on Tuesday affirmed the Federal Communications Commission's so-called net-neutrality rules, handing a significant victory to President Barack Obama's administration and a defeat to telephone and cable providers.
Opponents of the rules, such as AT&T, said they would seek to have them overturned through the courts and Congress. Either path faces difficult odds.
"Today's court decision makes clear that net neutrality is here to stay," said Senator Ed Markey, a Massachusetts Democrat who supports the rules.
A rush to the Supreme Court could result in a tie that would leave standing Tuesday's 2-1 decision. The high court has been ideologically and evenly divided, 4-4, among conservative and liberal blocs since Associate Justice Antonin Scalia's death in February.
Nine Members
Senate Republicans have refused to consider or vote on President Barack Obama's nominee, Merrick B. Garland, chief judge of the Washington court that rendered the net neutrality ruling, meaning the court may not be at full strength until after a new president takes office in January.
For more on the ruling, click here.
Net neutrality opponents' chances for reversal would be "much higher if they wait until it's a nine-member court," University of Richmond law professor James Gibson said in a telephone interview.
Even then, their odds remain long, Boston College law professor Daniel Lyons said separately. "The Supreme Court denies far more cases than it accepts."
The appeals court acted after a decade of debate over web access that pitted Silicon Valley against companies that provide internet access to homes and businesses. The court likened internet service providers to utilities, saying they "act as neutral, indiscriminate platforms for transmission of speech" and can be regulated.
FCC Win
The ruling is a triumph for the FCC's Democratic majority that passed the rules last year. It is a win for Alphabet Inc.'s Google, online video provider Netflix Inc. and others who championed the notion of an open internet where internet service providers are prevented from offering speedier lanes to those willing to pay extra for them.
Lyons, the Boston College professor, said he detected what could be a weak point in the decision: the majority's apparent deference to the FCC's determination. The high court has said that's no longer necessary in certain "major question" cases. The appellate court "punted" on this issue, potentially opening the door for further review, he said.
Parties must petition the Supreme Court for review, and have a 90-day window to do so, though that time could be extended by up to two months and delayed further if the internet service providers ask for an opportunity to argue their case again before a larger appellate court panel, a process known as en banc review.
Interim Step
The challengers' best hope for victory could rest with that interim step, which could delay a high court showdown for years, Gibson said. "Even as a delaying tactic, en banc review would help," the University of Richmond professor said.
Lyons agreed. "I think en banc review is certainly the first step," the BC law professor said, adding the chance of high court review is so narrow that "it would be silly to forgo any alternative."
For more on the net neutrality debate, see this QuickTake.
Although net neutrality is highly politicized, issues raised by the case don't fall neatly along conservative or liberal lines, Lyons said, adding it may not fit neatly into the Supreme Court's 4-4 split paradigm, or at least "not necessarily the 4-4 you would expect."
Gibson said he agreed with the panel's determination on the regulation of internet service providers, who argued they are more than content pipelines.
"The time has long passed since ISPs provided real content to their users as their primary function," he said, citing the 1990s heyday of America Online as a prime example of that bygone era of relying on internet service providers for home pages, e-mail, even news. "That day is in the rearview mirror at this point," Gibson said.
Broadband Impact
The ruling isn't likely to have any immediate impact on broadband providers because "there weren't any operators who were pushing the envelope," Craig Moffett, an analyst with MoffettNathanson, said in an interview.
The long-term possibility that the FCC will try to regulate the price of internet service "just got incrementally more likely with today's ruling" by cementing the agency's authority, Moffett said.
Cable and wireless trade groups said they may seek action from Congress, which could overrule the FCC but hasn't approved any measure doing so, as Democrats defend the agency. Lawmakers last year shunned Republican attempts to deny funding for the commission to implement the open internet order.
"We're at the end of the legislative year," Representative Fred Upton, the Michigan Republican who is chairman of the Energy and Commerce Committee that oversees the FCC, told Bloomberg BNA. "To start a new [bill] without a lot of legislative days left is pretty futile."
Complete Decision
The court decided all major points in the FCC's favor, leaving lawmakers less likely to act, said Matthew Schettenhelm, a Bloomberg Intelligence analyst.
"Democrats and President Obama have little incentive to permit legislation that cuts back on the FCC's authority," Schettenhelm said. "The industry's best chance now is a Donald Trump White House."
GOP candidate Trump has tweeted he'd seek to reverse rules. Democrat Hillary Clinton in a tweet Tuesday called the court ruling "a big win for consumers, innovation, and freedom of expression on the internet."
Josh Earnest, the White House spokesman, said in an e-mailed statement that the ruling "is a victory for the open, fair, and free internet as we know it today -- one that remains open to innovation and economic growth, without service providers serving as paid gatekeepers."
Senator John Thune, the South Dakota Republican who is chairman of the Commerce Committee that oversees the FCC, said lawmakers should act "on a bipartisan basis" to "reestablish Congress' appropriate rule."
Micromanaging Web
Rather than regulatory certainty, "we instead now have a highly political agency micromanaging the internet ecosystem," Thune said.
Democrats lauded the outcome.
"The court decision affirms what we already know to be true: that the FCC has the power to classify broadband internet access service according to its best and current understanding of the technology," Markey, the Massachusetts senator, said.
"There is no doubt who is the winner: the open internet," Pantelis Michalopoulos, an attorney who represented Netflix and Dish Network Corp. in the case, said in an e-mail. "The gatekeepers may not block or throttle our information. They may not ask information to pay tolls."
Discourage Innovation
Challengers including Verizon Communications Inc. and Comcast Corp. said the rule would discourage innovation and investment.
"We have always expected this issue to be decided by the Supreme Court, and we look forward to participating in that appeal," David McAtee, AT&T's general counsel, said in an e-mailed statement.
The decision comes as AT&T, Comcast and T-Mobile US Inc. face regulatory scrutiny for offering customers free data for viewing certain web videos, raising concerns as to whether they're indeed treating all content equally.
The ruling isn't likely to immediately harm internet service providers but could be a "longer-term negative" if companies are barred from some tactics such as demanding more payment when subscribers consume more data, or offering favored programming for free, Barclays Plc analyst Kannan Venkateshwar said in a note.
The notion behind the FCC measure, that broadband service providers must treat all content the same, had the support of the Obama administration as well as Twitter Inc., the American Civil Liberties Union and other interest groups.
The revised measures took effect last year.
The case is USTelecom v. FCC, 15-1063, U.S. Court of Appeals, District of Columbia (Washington).
Before it's here, it's on the Bloomberg Terminal.
LEARN MORE