Puerto Rico Loses at U.S. High Court on Right to Prosecute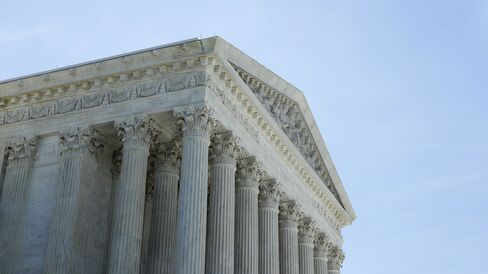 Puerto Rico lost a U.S. Supreme Court clash that raised questions about its sovereignty, as the court said the island can't prosecute two men who already pleaded guilty to federal gun charges.
The 6-2 ruling said Puerto Rico isn't equivalent to a state for the purpose of the Constitution's double jeopardy clause, which bars multiple prosecutions for the same conduct. The Supreme Court has previously permitted separate prosecutions by a state and the U.S. because they are independent sovereigns.
The case is one of two Supreme Court disputes this term affecting Puerto Rico's rights. The justices are also considering whether the island can authorize its public utilities to restructure more than $20 billion in debt. That decision is due by the end of June.
The criminal-law ruling is a victory for Luis Sanchez Valle and Jaime Gomez Vazquez. The men were indicted on both Puerto Rican and federal weapons charges and pleaded guilty to the U.S. charges. Sanchez Valle received a five-month sentence, and Gomez Vazquez was given 18 months.
They then sought dismissal of the Puerto Rican charges, which carried the potential of a longer prison term, as a violation of the double jeopardy clause.
Writing for the court, Justice Elena Kagan said the Puerto Rico constitution, adopted in the early 1950s, didn't make the island a separate sovereign for purposes of double jeopardy. She said the island couldn't have adopted the constitution without authorization from the U.S. Congress.
'Source of Power'
"That makes Congress the original source of power for Puerto Rico's prosecutors -- as it is for the federal government's," Kagan wrote. "The island's constitution, significant though it is, does not break the chain."
Justices Stephen Breyer and Sonia Sotomayor dissented. Sotomayor is the court's only Hispanic and her parents were born in Puerto Rico.
The case is Puerto Rico v. Sanchez Valle, 15-108.
Before it's here, it's on the Bloomberg Terminal.
LEARN MORE