Masters in Politics Podcast: Adviser Says Trump Is 'Very Much' Like Bill Clinton
"When they talk to you they just own you. They're staring right into your soul," says Barry Bennett, a senior adviser to Trump.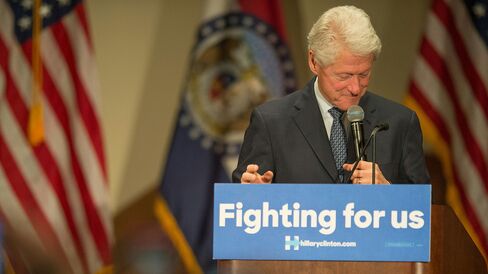 In an interview on Bloomberg's Masters in Politics podcast Friday, Donald Trump senior adviser Barry Bennett warned of a "campaign unlike anything we've ever seen before"—but compared Donald Trump to no less a political genius than former President Bill Clinton.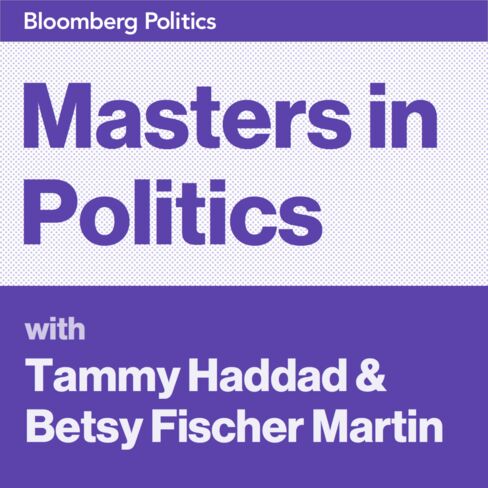 "They have very much the same personality, they're very engaging people," Bennett said of Trump. "The first time I met him, I went up in January right after I left the Ben Carson campaign. I liked his policies, but I loved his personality."
Bennett also called the recent tension between Trump and House Speaker Paul Ryan a "24-hour bump." "By the time the two meet next week, they'll be old friends," Bennett said.
And he hinted at a daily dose of Trump during the Republican National Convention this July in Cleveland. "Our team will be headed out [to Cleveland] next week or the week after to get our first kind of update of what's going on. But I think when it comes to the program a lot of us feel that we could juice up the format just a little," Bennett said. "More entertaining, more interesting. I don't know why the candidate only speaks on acceptance night, why shouldn't he speak every night from a different city? How come we are not doing broadcasts on Facebook or Google, why are we just relying on 45 minutes of network television time."
You can hear the entire interview, along with a conversation with Bernie Sanders' campaign manager, Jeff Weaver—who refutes the notion that Sanders supporters could back Trump in the general election—below.
SoundCloud: Episode 8: Barry Bennett And Jeff Weaver by Bloomberg
Before it's here, it's on the Bloomberg Terminal.
LEARN MORE