FBI Computer Searches Expanded Under New U.S. Supreme Court Rule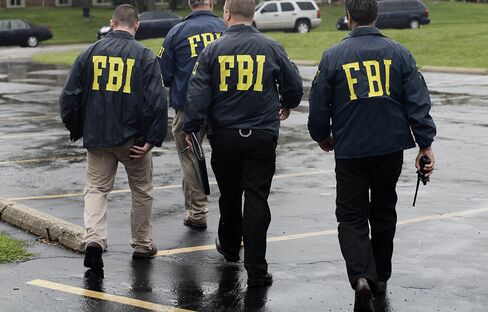 Judges can approve computer search warrants without a location

Senator vows to overturn rule he says undermines privacy
The U.S. Supreme Court adopted a rule making it easier for the FBI to access computers remotely when their locations are unknown, a move privacy advocates say gives the bureau the power to hack into thousands of computers.
The change issued by the top court Thursday lets judges issue search warrants for computers that may not be located within their jurisdictions. U.S. officials have portrayed the change as a common-sense administrative revision that's needed because criminals increasingly use technology to hide their true locations.
"The use of remote searches is often the only mechanism available to law enforcement to identify and apprehend" criminals, Justice Department spokesman Peter Carr said in an e-mail. Remote access refers to accessing computers over the Internet.
The government wouldn't be authorized "to undertake any search or seizure, or use any remote search technique, not already permitted under current law" or have additional powers to conduct searches outside the U.S., Carr said.
QuickTake Privacy Vs. Security
The change, which amended Rule 41 of the Federal Rules of Criminal Procedure, was submitted to Congress by the Supreme Court. The amendment will go into effect on Dec. 1 unless Congress acts to stop it.
Senator Ron Wyden, an Oregon Democrat, has vowed to introduce legislation to reverse the new computer search rule.
It "will have significant consequences for Americans' privacy and the scope of the government's powers to conduct remote surveillance and searches of electronic devices," Wyden said in a statement.
"The government would now be able to obtain a single warrant to access and search thousands or millions of computers at once; and the vast majority of the affected computers would belong to the victims, not the perpetrators, of a cybercrime," Wyden said.
Before it's here, it's on the Bloomberg Terminal.
LEARN MORE