Clinton E-Mail Probe Would Be Hurt by a Deadline, Lynch Says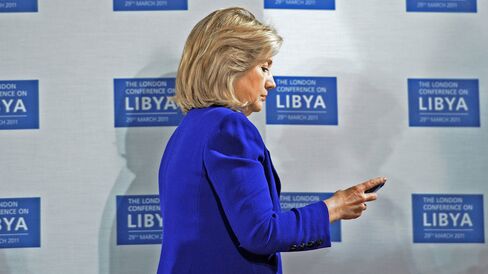 Attorney general says public deserves thorough investigation

North Carolina law on bathrooms could violate rights, she says
The Justice Department hasn't set a deadline for the investigation into former Secretary of State Hillary Clinton's use of private e-mail because doing so would undercut the probe, Attorney General Loretta Lynch said.
Investigators will do "a full, thorough and independent review" of whether classified information was mishandled through the use of Clinton's private e-mail system when she served in President Barack Obama's administration, Lynch said Thursday when asked whether voters were owed a resolution of the issue as Clinton moves toward securing the Democratic nomination for president.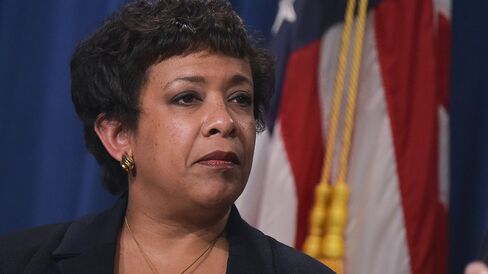 "People have to have confidence that we treat every case the same, no matter whose last name is involved, no matter how much publicity it gets," Lynch said in an interview with Al Hunt for PBS's "Charlie Rose" program. "We don't make predictions on the time because that essentially cuts off the independence of that and it cuts off the thoroughness."
Top Secret
During her tenure at the State Department, Clinton used a private e-mail address to send personal and work correspondence. She said she took the step as a matter of convenience and exchanged more than 60,000 such messages from 2009 to 2013, about half of which she said were of a personal nature. She eventually handed over to the State Department the ones that her staff deemed work-related and has said that the others were purged.
Following a review, State Department officials said 22 of the messages that were handed over included top-secret information. None were labeled as being classified when they were sent. Clinton and her aides say that shows she didn't do anything wrong. The FBI opened an investigation into whether classified information was mishandled.
Lynch said a recommendation will be made at the end of the investigation. "It's being handled by the independent career lawyers and agents who look at the facts and look at the evidence, and we'll come to a recommendation on it," she said.
During the interview, Lynch also called for continuing discussion about balancing privacy rights with the needs of law enforcement agencies when it comes to using encryption.
The increasing availability of strong encryption has stoked a fierce debate inside the U.S., pitting officials and agencies responsible for security against technology companies such as Apple Inc. that view the technology as essential to helping their customers and users secure personal and business information.
iPhone Cases
Although the U.S. has backed out of two legal cases in as many months in which it sought to compel Apple through court orders to help access data on encrypted iPhones, Lynch and other officials say the matter is far from resolved.
"We're at the beginning of the debate," Lynch said. "It still requires participation of all the stakeholders -- citizens, government, the tech companies -- who have very different positions."
On another topic, Lynch said a law in North Carolina requiring individuals to use public bathrooms matching the biological sex listed on their birth certificates could run afoul of constitutional rights for transgender people.
"We are monitoring that situation," she said. "We'd look very carefully at that to see if it impacted the Constitution or other federal statutes."
Lynch said the Justice Department also supports efforts by lawmakers to pass a criminal justice overhaul which, among other things, would ease mandatory minimum sentences for nonviolent drug offenders.
"This is a bill that has bipartisan support," she said. "It's an incredibly positive thing that this is a bill that recognizes that many of our states have been great laboratories of criminal justice reform and that they have given ideas that have found their way into this bill also."
The interview was to air Thursday night on PBS and be rebroadcast Friday night on Bloomberg Television.
Before it's here, it's on the Bloomberg Terminal.
LEARN MORE