Senate Democratic Party Favorites Notch Wins in Two States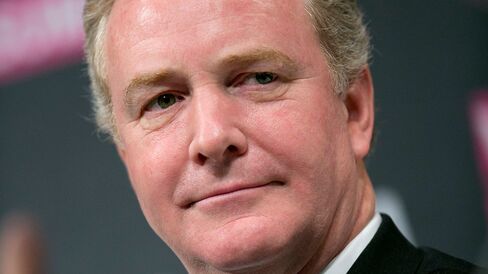 House member Van Hollen easily wins nomination in Maryland

Party backed McGinty, who defeats Sestak in Pennsylvania
The U.S. Senate candidates favored by the Democratic establishment in Washington knocked off anti-establishment insurgents in Maryland and Pennsylvania primaries, aided by big spending and endorsements.
In Maryland, Representative Chris Van Hollen turned back a challenge from fellow Representative Donna Edwards, who made an explicit push for Marylanders to elect the only black woman in the Senate and attacked Van Hollen as too willing to compromise.
Van Hollen had a high-powered list of backers topped by Minority Leader Harry Reid of Nevada and a major advantage in fundraising against Edwards, who stayed competitive with the help of millions of dollars from Emily's List, a group that backs Democratic women who support abortion rights.
His victory should be tantamount to winning the seat in Maryland, which is dominated by Democrats.
In Pennsylvania, Joe Sestak lost to Katie McGinty, according to Associated Press projections. McGinty was backed by millions in ads from the Democratic Senatorial Campaign Committee. Party leaders feared Sestak would be the weaker general election candidate to defeat incumbent Republican Senator Pat Toomey in November -- a key to Democratic efforts to take back the Senate.
Both Edwards and Sestak had hoped to ride an anti-establishment wave, in part feeding off the energy of Democratic presidential candidate Bernie Sanders. But the Democratic Party came out strongly for their opponents and kept the insurgents in check.
The two establishment victories also suggest Senator Chuck Schumer of New York should have an easier time keeping his party united next year, when he hopes to be running the Senate.
On the House side, a powerful Republican committee chairman narrowly fended off a challenge in Pennsylvania.
Transportation and Infrastructure Chairman Bill Shuster was projected to win the race by the AP, overcoming a Tea Party challenge and ethical questions about his romantic relationship with an airline lobbyist. Shuster said the lobbyist didn't directly seek to influence his committee work, including Shuster's efforts to privatize parts of the air-traffic control system.
Before it's here, it's on the Bloomberg Terminal.
LEARN MORE