Trump Doubted on Foreign Policy by Germany's Chief Diplomat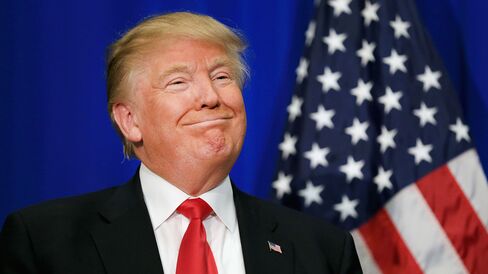 Merkel's foreign minister hints at support for Hillary Clinton

Trump makes `contradictory statements,' Steinmeier says
German Chancellor Angela Merkel's foreign minister waded into the U.S. presidential race, portraying Republican front-runner Donald Trump as too unpredictable and indicating support for Hillary Clinton's approach to foreign policy.
Clinton, who is favored to win the Democratic nomination, would uphold the multilateral nuclear accord with Iran negotiated last year, Foreign Minister Frank-Walter Steinmeier said. Germany "has experience with this," Steinmeier told broadcaster ARD in an interview Sunday.
"As far as the candidate Trump goes, we have contradictory statements," Steinmeier said. "On the one side, he says he wants to make America strong again. On the other, he criticizes America for engaging with the world. That doesn't really fit together."
As President Barack Obama, during a visit to Germany, heaped praise on Merkel for her open-door policy on refugees, Steinmeier said the Democratic president may be missed after he leaves office, depending on the outcome of the election.
"I'm certain in any case that it could swiftly come to pass that we'll mourn the loss of Obama," said Steinmeier, a member of the Social Democratic Party, Merkel's junior coalition partner. "We don't really know where the journey will end in American foreign policy."
Before it's here, it's on the Bloomberg Terminal.
LEARN MORE