Koch Group Wins Trial to Keep Donors Secret in California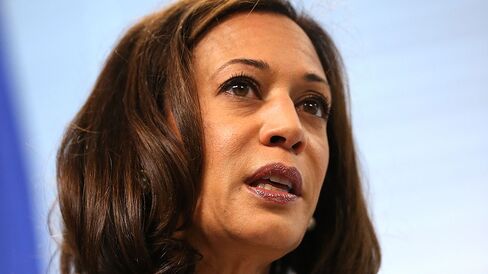 Americans for Prosperity Foundation defeats disclosure demand

State attorney general loses bid to force group to file list
A conservative advocacy group founded by billionaire brothers Charles and David Koch persuaded a federal judge in a trial with political overtones that California can't require it to disclose its donors.
Americans for Prosperity Foundation's victory Thursday following a trial in Los Angeles marked the second time U.S. District Judge Manuel Real agreed with the foundation that any need by the state to use the data for potential fraud investigations doesn't outweigh the donors' right to privacy. In 2015, a federal appeals court reversed Real's pre-trial ruling that the California requirement for donor information would "chill" free speech.
The Koch-backed group sued in 2014 for a court order that it doesn't have to disclose donor information to California Attorney General Kamala Harris, a Democrat now running for U.S. Senate. Like other nonprofit groups in the state, the foundation was asked by Harris's office to turn over a tax form listing its biggest donors that it already provides to the Internal Revenue Service. The attorney general has a policy of keeping those names confidential.
Harris's disclosure demand is "more burdensome than necessary," Real said in Thursday's ruling.
The judge concluded that the attorney general's lawyers had failed to convince him that the state needed the donor information for its investigations. He also said that the foundation had provided ample evidence that its supporters face threats, harassment, intimidation and retaliation, if their identities become publicly known, to warrant a court order that California can't demand the information.
"We hope this important victory will enable Americans, even in the face of governmental overreach, to retain their freedom, privacy and security as they support charities of their choosing," Derek Shaffer, a lawyer for Americans for Prosperity, said in a statement.
The foundation is distinct from the Koch brothers' Freedom Partners, a group planning to spend $500 million on political causes.
Free Markets
The foundation, which promotes limited government and free markets, claimed that disclosing the confidential information to the state would scare off donors. California has argued that it uses the data from tax-exempt organizations to investigate possible fraud, such as donors using a charity to fund their business or to pass money to family members.
"We are disappointed in Judge Real's ruling and intend to appeal," Kristin Ford, a spokeswoman for Harris, said in a statement. "The filing of the Schedule B is a long-standing requirement that has helped attorneys general for more than a decade protect taxpayers against fraud."
The case is Americans for Prosperity Foundation v. Harris, 14-cv-09448, U.S. District Court, Central District of California (Los Angeles).
Before it's here, it's on the Bloomberg Terminal.
LEARN MORE