Party Planning
Battle of Trump Begins in Florida at RNC Pre-Convention Meeting
The final gathering of Republican National Committee before the party's convention in Cleveland is certain to be dominated by discussion about the presidential front-runner.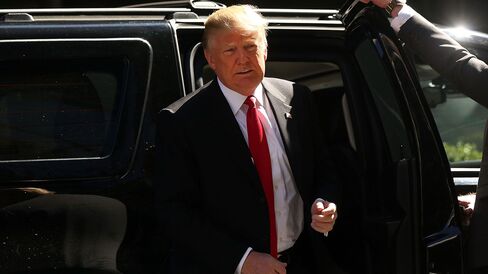 As Republican National Committee members convened Wednesday in southern Florida for a three-day confab, they sat just an hour drive from Donald Trump's Mar-a-Lago mansion. An invitation there is highly unlikely, although the billionaire is sending two of his top strategists and a top surrogate to try to make nice.
Trump and the RNC's top brass have never been on particularly friendly terms. But in the weeks leading up to his blowout win in New York's primary, the relationship turned much worse with the Republican presidential front-runner feuding with the party's leadership over what he's called a "rigged" national convention. He's also promised a "rough July," if changes aren't made before the summer gathering in Cleveland.
The unusual public spat, which has dovetailed with Trump's populist campaign message, comes as the party's leaders meet for the last time before a convention that's shaping up to be the most volatile and competitive in a generation.
The bad blood could anger the very people who will run the convention where Trump hopes to be nominated, while also potentially demoralizing state party leaders who make up the RNC. They are the tip of a fundraising and grassroots spear Trump would need to wield should he make it to the general election.
"When you want to take a girl to the prom, you don't tell her the week before that she's ugly," said Henry Barbour, an RNC member from Mississippi who is neutral in the primary race.
In an election year filled with resentment toward the establishment, Trump's success has been helped by his willingness to criticize party leaders in Washington and elsewhere. Still, the more seasoned campaign veterans that he's recently hired know that support from the national party would be important in a general-election campaign. This has meant Trump has bounced between trashing the party and trying to make friends.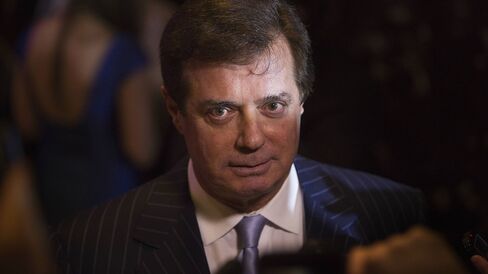 Late Tuesday, Trump's campaign invited the RNC's 168 members to a presentation and reception Thursday night. Some of the candidate's chief strategists, including Paul Manafort, will be on hand to mingle with the party leaders and share a formal presentation spelling out what they see as the front-runner's path to victory. Ben Carson, who endorsed Trump after he exited the presidential race in March, will also be in the room to help make the case for Trump, according to a copy of the invitation obtained by Bloomberg Politics.
On Wednesday, Trump's two rivals will also have a presence at the gathering. Ohio Governor John Kasich is scheduled to attend an evening reception. Jeff Roe, the campaign manager for Texas Senator Ted Cruz, made a private presentation Wednesday to members, where he outlined his candidate's case for the nomination and general election.
Speaking later to reporters, Roe said Trump's nomination would doom the party's chances in November and perhaps beyond. "It will be a whitewash," he said. "There could be a situation where we would have to rename our party afterwards."
The campaign manager called the probability of a contested convention "highly likely," as he pledged that Cruz would continue to compete with Trump. "We're funded, we're vigorous and we're taking on every single state, as we should," he said.
This week's gathering, at an ocean-side resort in Hollywood, Florida, is likely to include a preliminary discussion about the rules governing the convention, as well as private conversations about how to deal with Trump and move the party forward.
RNC Chairman Reince Priebus has repeatedly said rules governing the convention will be made by delegates assembled in Cleveland, including those at committee meetings held the week before the convention. That message has been part of an effort to counter Trump's charges that the party establishment is trying to derail his candidacy and make it easier for a fresh presidential candidate to emerge at the convention.
"The chairman has been and will continue to make the case to RNC members that the rules of the convention should be decided by the delegates elected by Republican grassroots voters," RNC spokeswoman Lindsay Walters said in a statement. "When the RNC meets this week, he will urge that the RNC not make recommendations that would change the convention."
Priebus has fiercely defended the RNC and its neutrality against Trump's charges, something he'll likely be pressed to do again this week in Florida.
"The RNC needs to be in a position to call balls and strikes at the convention, so it needs to be viewed as completely neutral, or there will be the potential for more chaos," said Ben Ginsberg, a former RNC legal counsel, convention veteran, and top aide to 2012 Republican nominee Mitt Romney.
One other topic that might be discussed is the RNC's Rule 40(b), which requires that candidates must win the majority of delegates in at least eight states to be nominated at the convention. The provision, which Trump and Cruz have met, was pushed in 2012 by Romney backers who wanted to block supporters of former Representative Ron Paul of Texas from entering his name into nomination.
Trump has won more states than any of his rivals, but has been beaten badly by Cruz in the process of collecting convention delegates. That battlefront, typically unimportant in most presidential elections, is critical in a nomination race that could be settled at a contested national convention.
Blame Game
Instead of admitting his campaign's organization deficiencies at ongoing congressional district and state conventions, Trump has instead turned his fire on the RNC. He's argued that the election could be stolen from the voters by party insiders and that the RNC would be complicit in the theft.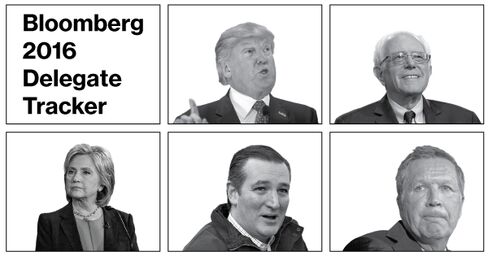 Trump's complaints escalated after Cruz managed to win all of the 34 delegates awarded at party gatherings one weekend earlier this month, instead of through a primary or caucus involving a much broader set of voters. Party officials responded that the state contest rules have been in place since October and it's the responsibility of the campaigns to know them.
Steve House, chairman of the Colorado Republican Party and an RNC member planning to attend the meeting in Florida, said Trump's suggestion that Republicans changed their rules to try to block his nomination is false. Holding a primary instead of party conventions would have required legislative action.
"I don't think it's fair when you don't live here and you don't know the process," he said. "The RNC is not a top down organization."
House has received hundreds of e-mails, phone calls, and texts since Trump began criticizing the delegate process in Colorado and his contact information was distributed on the Internet. The deluge has included some death threats.
Even after his massive victory in New York, Trump's path to winning the nomination before the convention is narrow. The earliest he could reach the requisite 1,237 delegates and clinch a victory would be on June 7, when California, New Jersey and three other states host the final set of primaries. After Tuesday's New York primary, Trump has 845 delegates, followed by Cruz with 559 and Kasich with 147, according to an Associated Press tally.
With nearly all New York precincts reporting, Trump won 60 percent of the Republican vote to Kasich's 25 percent, with Cruz trailing with 14.5 percent, according to AP. (On the Democratic side, Hillary Clinton took almost 58 percent to Bernie Sanders' 42 percent.)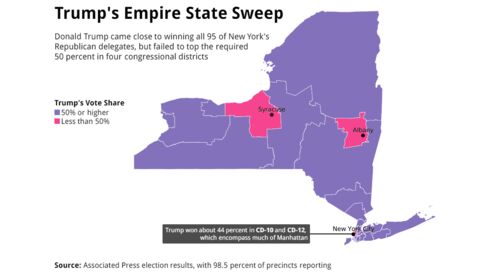 The fact that this year has both an extended nomination fight and a national convention being held more than a month earlier than in 2012 is also a concern, Ginsberg said.
"Even if there's an apparent nominee by mid-May, that's a really small amount of time to plan this," he said. "There will be a huge amount of pressure just to think of, let alone plan to the campaigns' satisfaction, everything that you have to."
Unlike in normal presidential years when the presumptive nominee's campaign typically takes over most of the responsibility for planning the convention's program, that task is also likely to fall on the RNC this year.
"In a traditional year, the nominee's campaign would have great input, if not control, on how best to showcase the nominee and his or her strengths," Ginsberg said. "If there is no clear nominee heading into Cleveland, there is an endless set of possibilities to be worked through, presumably by the RNC and the multiple campaigns in terms of the convention details."
This would typically be about the time when a presumptive nominee might have emerged in a more normal election cycle. Party leaders would then have used this period to heal any wounds from the primary fight and make plans for trying to beat the Democratic candidate in the fall.
Barbour, the nephew of former Mississippi Governor Haley Barbour and a longtime convention watcher, said Trump could still bring the party together, if he becomes the nominee.
"As divided as things seem, both on the Democratic and the Republican side, with good strong leadership on the right issues, the party can be reunited," he said. "But it has to happen and it has to start."
—With assistance from Jennifer Jacobs.
Before it's here, it's on the Bloomberg Terminal.
LEARN MORE