Home Field
Clinton Can't Get to New York Fast Enough After New Sanders Win
The Vermont senator has won six of the last seven contests, but still faces a substantial delegate deficit.
Bernie Sanders's Wisconsin win gives him fresh credibility to press on to the end against Hillary Clinton—and even fans his team's long-shot ambition for a convention upset in July—but doesn't fundamentally shake Clinton's grip on the nomination heading into New York in two weeks.
Sanders can rightly boast about six wins in the last seven states, but Clinton's final firewall is four of the most delegate-rich states yet to vote, starting with her adopted home state April 19. Sanders has Brooklyn roots but Clinton's electoral career was born in New York, and she's working her network like the senator she was for eight years.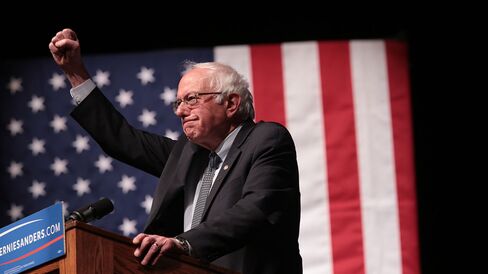 As the last ballots were cast in Wisconsin, Clinton was meeting with 60 donors at a campaign fundraiser in New York. Her campaign is hosting a news conference in the Bronx on Wednesday morning with Democratic borough officials and Latino leaders who support her. Even the New York tabloids played a starring role Tuesday, as Clinton's campaign berated Sanders for sounding ill-informed in a New York Daily News interview about how to break up Wall Street banks.
For Clinton, it's not just home-field advantage. It's math. Even Sanders's win in Wisconsin only awarded him a portion of the state's 86 pledged delegates. She's leading by about 700 delegates total, including a lead of more than 400 among superdelegates.
"Any gains he would get out of Wisconsin would be temporary and she's probably going to more than make up that ground in two weeks," said Eric Kasper, a political science professor at the University of Wisconsin-Eau Claire. "If Clinton wins New York, especially if she wins it by a significant margin, it becomes almost impossible for him to get the nomination."
Polls show Clinton leading Sanders by 10 points or more in New York. So Sanders's campaign spent Tuesday talking about another way to beat her: at the convention, by peeling away superdelegates, often elected officials who pick the candidate they want and aren't awarded at the ballot box.
Sanders's campaign manager, Jeff Weaver, told CNN hours before the polls closed that he expected neither Clinton nor Sanders would secure the 2,383 delegates needed to clinch the nomination before the convention. He said Sanders could overtake Clinton then with the help of the superdelegates who, unlike pledged delegates, have the freedom to switch allegiances.
The Clinton campaign on Tuesday night said in an e-mail to supporters that Weaver's suggestion of an open convention and flipping delegates would amount to "overturning the will of the voters."
"Your vote is your voice, and the Sanders campaign shouldn't be trying to circumvent the process," the e-mail said.
At his victory speech Tuesday night, Sanders exuded confidence and talked about the superdelegate strategy.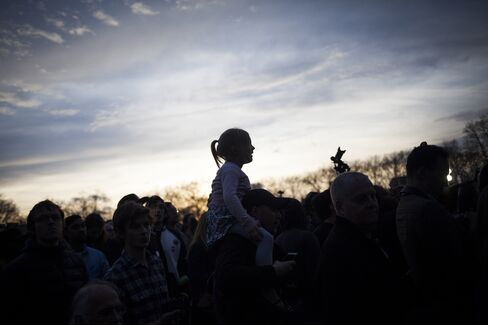 "I believe we've got an excellent chance to win New York and a lot of delegates in that state," Sanders told supporters in Wyoming, which he also predicted he will win April 9. Sanders also said he believes he can win Oregon and California, and in doing so cause superdelegates backing Clinton to take a second look. "We have a path toward victory," he said.
It's a long shot at best. Most superdelegates are card-carrying members of the Democratic establishment, the very people Clinton and former President Bill Clinton have spent their political careers courting. Many went with Barack Obama in 2008. But anyone who is already with Clinton would have little incentive to switch to Sanders at this point with her nomination so likely.
On the eve of the Wisconsin primary, Clinton's campaign all but preemptively conceded the state, issuing a memo with the subject line, "We could lose Wisconsin." The campaign told prospective donors that she was behind in "almost every poll" in the state and that Sanders had out-raised her nationally in campaign contributions for the third month in a row. "This nomination isn't locked up yet," the e-mail said.
At the same time, Clinton campaign manager Robby Mook posted a state-of-the-race memo on the website Medium that said nationally Clinton has a "nearly insurmountable" lead. He argued that for Sanders to catch up in the pledged delegate race, the Vermont senator would need to win roughly 60 percent of the vote in the large primary contests still to come, in New York, Pennsylvania, California, and New Jersey. The Mook memo noted that Sanders so far has been able to clear that threshold in only two states, his home state and neighboring New Hampshire, both small and overwhelmingly white states.
Republicans continued to treat Clinton as the front-runner, while arguing that the results had damaged her. Texas Senator Ted Cruz, who won Wisconsin's Republican presidential primary, said Sanders's win had made it a bad night for Clinton and that Cruz's own defeat of billionaire Donald Trump spelled even worse news for Clinton. Republican National Committee Chairman Reince Priebus said in a statement that Clinton's defeat in Wisconsin reveals her as "a weak candidate running a campaign with no clear message" and who is "still struggling to put away a 74-year-old socialist who never before sought office as a Democrat."
Helmut Norpoth, a political science professor at New York's Stony Brook University, said while Sanders has been "on a roll" lately, Sanders would need to buck historical trends and peel off a significant chunk of those superdelegates to have a shot at turning the contest around. He said New York is one of his last chances to make that case.
"If she lost, that would be a shock and that might really put some pressure on super-delegates," Norpoth said of the New York primary. Given Clinton's deep political connections in New York, however, and a significant minority voting population more likely to favor Clinton, Norpoth said, Sanders is likely to find that "New York's going to be very difficult."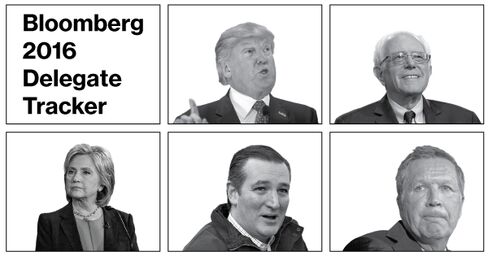 Before it's here, it's on the Bloomberg Terminal.
LEARN MORE