Republican Party Chief Calls Out Candidates Wavering on Loyalty Vow
"If a candidate isn't willing to commit to the principles and values of our party then they ought to just tell us," Reince Priebus said Sunday.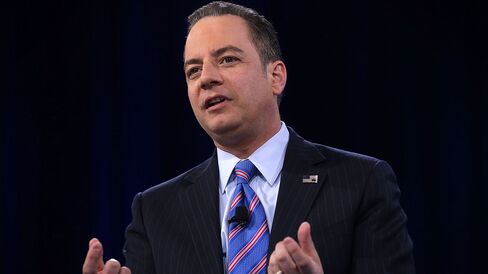 Republican presidential candidates must hold to their pledges to support the party's eventual nominee, Republican National Committee Chairman Reince Priebus said Sunday, even as front-runner Donald Trump told John Kasich to stop "taking my votes."
Campaigning in Milwaukee days before the Wisconsin primary, Trump suggested Kasich, the Ohio governor who's a distant third in party's delegate count, should drop out. "He's taking my votes," Trump said of Kasich, according to the Associated Press.
Priebus hit five Sunday talk shows to discuss the Republican nominating race.
"We expect that when candidates make commitments, that they keep them," he said on Fox News Sunday. The pledge is "really a data agreement that the candidates signed," he said.
The Republican Party has "spent hundreds of millions of dollars on data and information over the last several years," Priebus said. Candidates, whose numbers have been winnowed down from close to 20 to a final three, are able to access it by pledging to support the nominee.
Asked if he was prepared to sue to enforce that agreement, Priebus said no one had clearly broken the pledge so far. "Talking about what might be hypothetical is one thing," he said. "It doesn't provide standing to do anything."
The last Republicans standing—billionaire Trump, Texas Senator Ted Cruz, and Kasich—have distanced themselves from the promise. Trump again sidestepped the pledge during an interview conducted Friday and on aired on Fox News Sunday.
Priebus said he the remaining candidates were seeking "leverage" and "posturing for a potentially open convention" that would occur if no candidate has secured sufficient delegates by that time. A contested convention is "quite possible," Priebus said on NBC's Meet the Press.
Kasich reveled in the prospect. "We just have to keep going and we're going to have an open convention. It's going to be so much fun," he said on ABC's This Week. "I believe that a convention [delegates] will look at somebody like me and that's why I think I'm going to be the nominee."
Priebus said it was possible, although unlikely, that the nominee could be someone other than Trump, Cruz, or Kasich if the convention goes into multiple rounds of voting, when delegates are no longer bound to vote for a particular candidate.
"But that would be an extreme hypothetical I think, highly unlikely," he said. "Our nominee is likely to be one of the three people running."
Appearing at a rally in Eau Claire, Wisconsin, on Saturday, Trump termed the Republican Party's delegate process "crooked." He has said he should be awarded the nomination even if he fails to amass the 1,237 delegates required to clinch.
"That's why it's important that I win—I don't want to go in there looking at the second ballot because probably with the way the thing is—it's crooked as hell," Trump said, referring to the party convention scheduled for Cleveland in July.
On CBS' Face the Nation, Priebus, who met with Trump in Washington last week, said the real estate developer turned politician is "being treated fairly."
Priebus said the talk of not getting behind the nominee could make the convention and eventual nomination of a candidate a "challenge."
"If a candidate isn't willing to commit to the principles and values of our party then they ought to just tell us," he said. "I can't imagine a candidate for any position anywhere in America running in front of a group and saying well we don't know if want to be part of this group."
—With assistance from Kevin Cirilli in Wisconsin.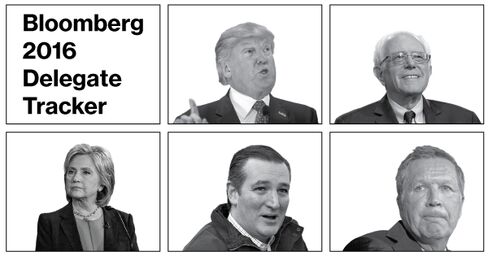 Before it's here, it's on the Bloomberg Terminal.
LEARN MORE