U.S. High Court Splits 4-4 for First Time Since Scalia Death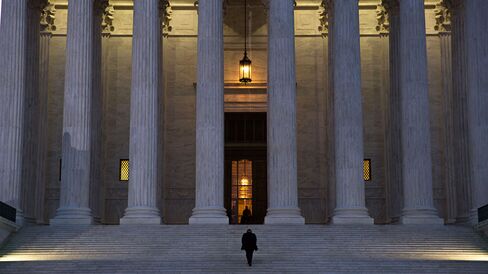 A shorthanded U.S. Supreme Court divided evenly in a case for the first time since the Feb. 13 death of Justice Antonin Scalia, deadlocking in a Missouri dispute involving discrimination under a federal equal-credit law.
As is the court's custom, the justices didn't reveal which of the eight justices were on which side of the case or provide any reasoning. A 4-4 split upholds the lower court ruling without setting a nationwide precedent.
The deadlock is a victory for Community Bank of Raymore, ending a lawsuit by two women who guaranteed loans made to a development company owned by their husbands. When the loans fell into default, the bank demanded payment from the women in addition to the company.
The women then sued, claiming the bank required the guarantees only because they were married, violating the U.S. Equal Credit Opportunity Act.
The 4-4 split is the first of what may be several by the eight-member court as the Republican-controlled Senate refuses to consider President Barack Obama's nomination of federal appeals court Judge Merrick Garland to fill Scalia's seat.
Among the cases offering the prospect of an evenly divided decision are appeals over union fees, undocumented immigrants and Obamacare's contraceptive rules.
The case decided Tuesday is Hawkins v. Community Bank of Raymore, 14-520.
(Updates with additional cases that may lead to evenly divided decisions starting in fifth paragraph.)
Before it's here, it's on the Bloomberg Terminal.
LEARN MORE