Trump Wins Three States as John Kasich Blocks Him in Ohio
Rubio suspends campaign after losing in his home state

Ohio governor's win promises to extend bitter campaign
Donald Trump fell short of his goal of winning the two key states he needed to clear most of the Republican presidential field, securing a huge victory in Florida to knock out home-state Senator Marco Rubio before losing Ohio to Governor John Kasich.
The split decision on Trump increased the possibility that the party could be headed for a potentially chaotic national convention in Cleveland in July. Trump also won Illinois and North Carolina, according to multiple television networks.
The real estate mogul remains the dominant front-runner, but the lack of an Ohio victory kept him from owning the night and the political narrative.
"We have to bring our party together," Trump told supporters gathered at his Mar-A-Lago Club in Palm Beach, Florida.
The voting was the first tangible measure of Trump's standing since a melee broke out Friday night in Chicago, after he abruptly canceled a rally because of protests inside and outside the arena. The incident further heightened unease among establishment Republicans desperately seeking a way to stop him.
"There is great anger, believe me, there is great anger," Trump said, without specifically referencing the increasing protest and violence at his mega-rallies.
The billionaire also argued for the importance of wealth in America. "We need the rich in order to make our country great again," he said.
Kasich, who secured his first victory after more than 20 states have voted, vowed to continue campaigning until the party's convention and beyond.
"We've got one more trip around Ohio this coming fall where we beat Hillary Clinton, and I will become president of the United States," he told supporters in Berea, Ohio, outside Cleveland, as red, white and blue confetti blew over the stage.
"I want to remind you again tonight that I will not take the low road to the highest office in the land," he said, drawing cheers. "I think we can rally the people in Washington. Before we're Republicans and Democrats, we're Americans."
Rubio, the junior senator from Florida and the real estate mogul's latest political victim, suspended his campaign.
"After tonight it is clear that while we are on the right side, we are not on the winning side," Rubio said from his hometown of Miami. "While this may not have been the year for a hopeful and optimistic message about our future, I still remain hopeful and optimistic about America."
Kasich, who had vowed to drop out of the race if he didn't win his home state, will now emerge as the Republican establishment's top candidate. But it's an open question where he can win next against a dominant campaigner like Trump.
Florida awards its delegates on a winner-take-all basis, meaning Trump will collect all 99 at stake there. Like Florida, Ohio also awards all of its delegates to the winner, so Kasich will gain 66.
Heading into Tuesday's balloting, Trump had 460 of the 1,237 delegates needed to win, according to Associated Press estimates. Texas Senator Ted Cruz had 370, followed by Rubio at 163 and Kasich at 63.
Without mentioning Trump after congratulating him on his victory, Rubio delivered an extended rebuke to Trump's message, saying a divisive campaign would compromise the nation's future. "Do not give in to the fear," he said. "Do not give in to the frustration."
He pointed to his immigrant story and said that it's "not God's plan that I be president in 2016, or maybe ever."
Addressing supporters, Rubio said America is "in the middle of a real political storm, a tsunami. People are angry and people are really frustrated."
With 99 percent of Florida precincts reporting, Trump had 45.8 percent, followed by Rubio at 27 percent, Cruz at 17.1 percent, and Kasich at 6.8 percent, according to the Associated Press.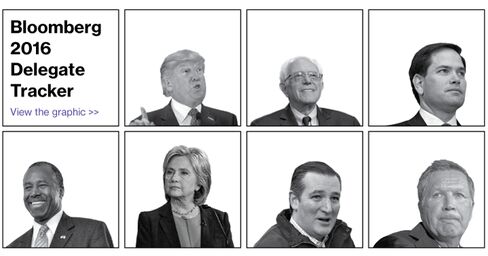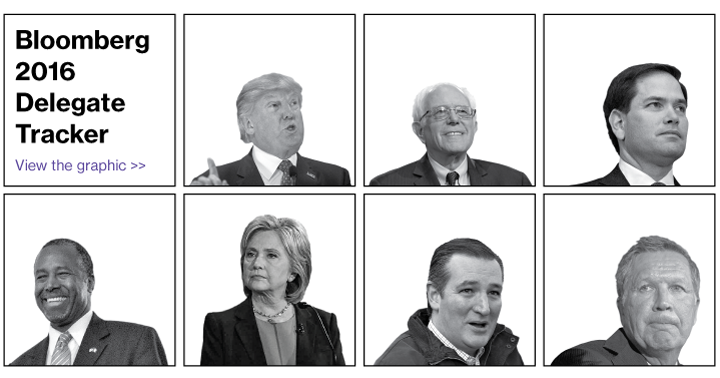 The other large state voting Tuesday, in what could prove to be the most consequential primary balloting yet, was Missouri. The AP said that state was too close to call, with Trump and Cruz in a tight race with nearly all the votes counted.
Rubio once was viewed as one of the party's rising stars, after winning his seat in Florida in 2010 as part of a Tea Party surge that year. Polling often showed him as a popular second-choice candidate for Republican primary voters, yet he struggled to record any wins in the early states. He finished fifth in New Hampshire's primary.
After finishing second in South Carolina and Nevada, he went after Trump more directly, first on the debate stage and then in a series of campaign stops. He questioned Trump's manhood, called the front-runner a "con artist" and mocked his "spray tan." Rubio has since said he regretted that change in his tone.
After former Florida Governor Jeb Bush dropped out of the race, establishment Republicans viewed Rubio as the best hope to stop the rise of Trump. Yet the one-term senator -- who Bush once mentored -- proved to be no match for the bombastic billionaire, who took to calling him "Little Marco" during debates.
It was in those debates that Rubio often shined, but he never could translate his lofty rhetoric on the campaign trail into votes. He won just three contests: Minnesota, the District of Columbia and Puerto Rico.
The five states that voted Tuesday will allocate more total delegates than on any other day on the nomination calendar, except for Super Tuesday two weeks earlier.
—With assistance from James Nash, Sahil Kapur, Mark Niquette, and Kevin Cirilli.
Before it's here, it's on the Bloomberg Terminal.
LEARN MORE