Plan B
Former Jeb Bush Supporter Boyden Gray Now Backing Ted Cruz
The Texas senator picks up another supporter of his former presidential rival.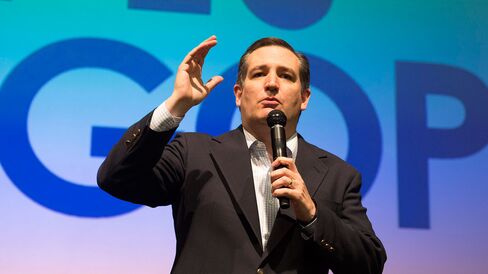 Washington super-lawyer C. Boyden Gray, a longtime confidant of the Bush family who originally supported former Florida Governor Jeb Bush's campaign, says he's now supporting Ted Cruz because the Texas senator's policies closely align with his legal views.
The GOP establishment fixture believes a Cruz administration would be best on the issues he engages with in his practice. Gray represents corporations, trade associations and state governments in battles with federal agencies. He told Bloomberg that Cruz is "the most qualified to deal with overregulation and the administrative state," and added, "I don't think Trump has a clue about it."
Gray also believes Cruz is best positioned to pick justices for the Supreme Court. One of his cases, brought on behalf of a community bank in Texas, challenges the constitutionality of the Consumer Financial Protection Board, created by the Dodd-Frank Wall Street reforms. Gray is currently awaiting a ruling from the U.S. Court of Appeals, but, win or lose, it won't be the final word. "Either way, it will go to the Supreme Court," he said.
Gray is one of several former Bush supporters, among them Jeb's brother Neil Bush and his wife, Maria, who have joined Cruz's national finance team in the weeks since the former GOP front-runner dropped out. The Washington insider, who worked in the White House under both Ronald Reagan and George H.W. Bush, and served as an ambassador to the European Union, acknowledged his chosen candidate's outsider status. "He's not viewed as being establishment," Gray said, "but the establishment's not terribly popular."
Before it's here, it's on the Bloomberg Terminal.
LEARN MORE