Roadblock
Marco Rubio's Tough Super Tuesday Yields a Victory
The Florida senator finally got a victory in the 2016 presidential race, but now he faces a must-win situation in his home state.
Senator Marco Rubio won Minnesota's Republican presidential caucus Tuesday, his first victory of the 2016 race, which is being overshadowed by billionaire front-runner Donald Trump.
Minnesota was the only high point for Rubio on a night that saw Trump take seven states in the Super Tuesday primary contests, when roughly half of the delegates needed to secure the party's nomination were set to be awarded. The tepid performance across the south, where Rubio had envisioned his campaign would rebound, was the latest obstacle to his hopes of becoming the Republican nominee, and sets up a must-win battle for his home state of Florida on March 15.
Rubio is battling Texas Senator Ted Cruz—who won Tuesday in Oklahoma, Alaska, and his home state—to become the alternative to Trump.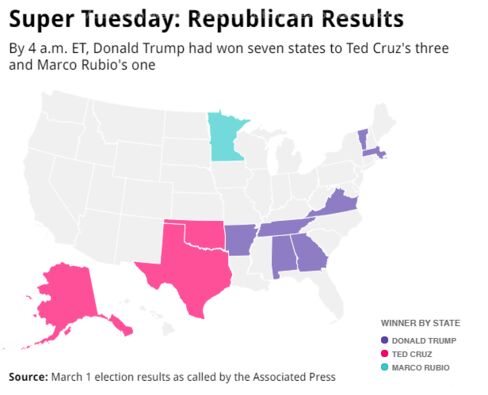 Yet Rubio continued to press his case for remaining in the race, casting himself as the only candidate who could beat Trump and save the Republican Party.
"No matter how long it takes. No matter how many states it takes. No matter how many weeks and months it takes. I will campaign wherever it takes and as long as it takes to ensure that I am the next president of the United States," he told about 2,000 supporters at the Ronald Reagan Equestrian Center in Miami.
Later in an interview with Fox News, Rubio hammered Trump, and warned how damaging his nomination would be. "He will be a disaster as the Republican nominee," he said. "He'll get wiped out in November and he'll take Senate seats with him and governors with him—it can't happen."
Rubio, a first-term senator, entered the biggest day of the nomination fight with hopes of turning in a strong enough showing to force Cruz or Ohio Governor John Kasich to drop out. But Cruz emerged from Super Tuesday looking to be the stronger candidate, creating a trio of wins against Trump when counting Iowa.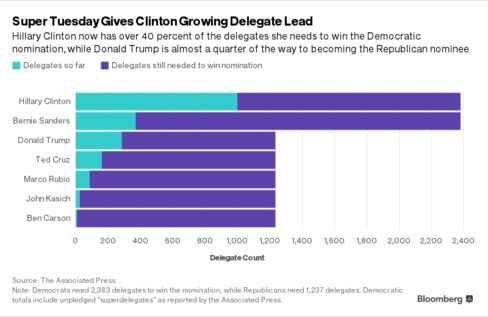 Trump's commanding Super Tuesday wins, meanwhile, give him a firmer grip on the party's presidential nomination, one that his rivals are finding difficult to break. For Rubio, that prospect increasingly hinges on beating Trump in the Sunshine State.
"The eye of the needle for him is winning in Florida. He has the infrastructure and the resources to carry on," said Bruce Haynes of Purple Strategies, a political consulting firm. "If he doesn't thread it, he's done."
Texas Lieutenant Governor Dan Patrick, who campaigned for Cruz in Texas, put it more bluntly. "There ought to be a rule that if you can't win your own state, you need to drop out of the race," he told reporters on Tuesday evening.
Many Republicans remain unconvinced that Rubio is the candidate who can take down Trump. John Weaver, a chief strategist for Kasich, issued a memo Tuesday night questioning Rubio's viability.
"Sen. Rubio has been more hyped than Crystal Pepsi, but he has flopped even worse," Weaver said in his memo. "Even a well-conceived, high-financed marketing campaign won't work if people don't want to buy the product."
While many Republican insiders have rallied behind Rubio's candidacy, aside from Minnesota, the Florida senator finished second in Georgia and Virginia while placing third in Alabama, Alaska, Arkansas, Massachusetts, Oklahoma, Tennessee, Texas, and Vermont.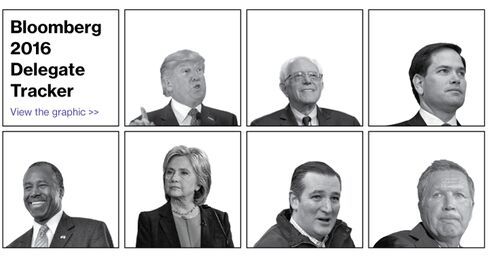 Before it's here, it's on the Bloomberg Terminal.
LEARN MORE