Machiavelli Would Love This Plot Twist From Banks' Washington Book Club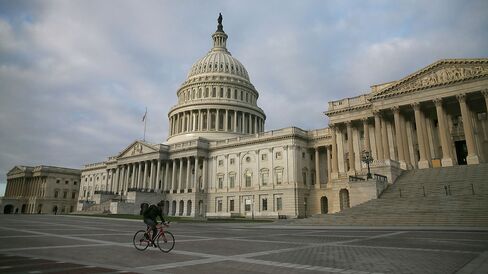 Monthly Capitol Hill gathering doubles as political fundraiser

Hensarling said to schedule events for out-of-favor lawmakers
U.S. Representative Jeb Hensarling seems to have been brushing up on his Machiavelli when he set the agenda for his book club this year.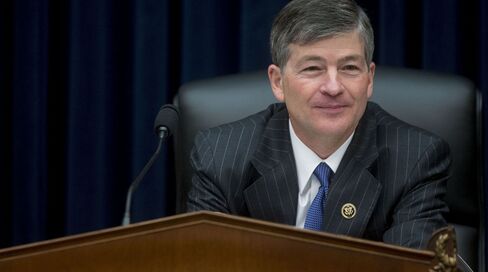 The private event, which is run by the chairman of the Financial Services Committee, is a little-known fundraising vehicle where lobbyists for Wall Street banks, insurance companies and accounting firms gather monthly to discuss literature with a Republican panel member. The designated lawmaker picks the book and pulls in the day's haul, which attendees estimate is often in the $60,000 to $80,000 range.
While the club is usually low-key, tensions arose recently between the donors and Hensarling when he front-loaded this year's events with two lawmakers whose involvement in scandals have made corporate contributors shy away, according to people with knowledge of the meetings. A number of lobbyists felt the schedule was no accident, the people added.
First up was New Hampshire Representative Frank Guinta, who days before leading his February talk on "The Conservative Heart" had repaid $355,000 in improper campaign donations from his parents. Surveying the crowd of 15 or so -- about half the regular size -- Hensarling declared he was taking note of who showed up and who did not, according to the people.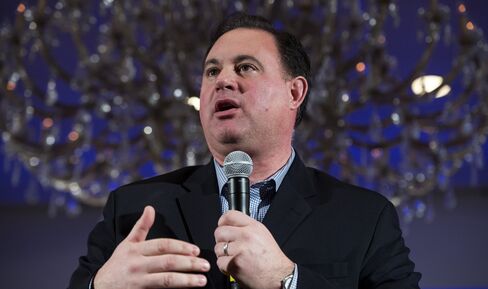 Top Lieutenants
Attendance could also be sparse in March, when the club is scheduled to raise money for Representative Scott Garrett, chairman of the subcommittee that oversees capital markets. Despite his powerful position, many financial companies have stopped giving to Garrett in the wake of news reports that he had made anti-gay comments at a closed Republican meeting last July.
At the February book event, Hensarling reminded club members that the New Jersey congressman was one of his top lieutenants, the people said. A spokesman for Hensarling didn't respond to requests for comment.
Adding to the kerfuffle, lobbyists who skip Garrett and Guinta could face ejection from the club, said the people who asked not to be named because they don't want to get into a public spat with Hensarling. An unwritten rule says donors can only miss one meeting each year, and some lobbyists said they are planning to seek clarification on the issue from Hensarling's fundraising consultant, Julie Hooks Dwyer.
Dwyer declined to answer specific questions. In a written statement she said, "Chairman Hensarling has a long track record of supporting members on the committee - especially those who are in more challenging races."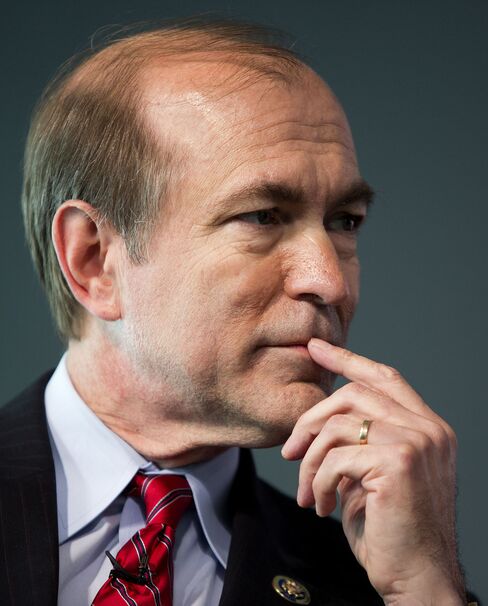 $2,000 Contribution
Set up more than a decade ago by the late Financial Services Committee Chairman Mike Oxley, the book club has generally operated without controversy. Oxley's successor as the panel's Republican leader, now-retired Representative Spencer Bachus, kept the tradition going, as has Hensarling, a Texas Republican. The event benefits the chairman by earning him credit from the party for bringing in donations for colleagues.
The fundraiser is held at the Capitol Hill Club, across the street from House members' offices. It is officially called the First Tuesday Luncheon, a nod to its schedule which is usually set for the first Tuesday of months when Congress is in session. That allows for about 10 book discussions annually.
A lobbyist generally donates $2,000 from their company's political action committee at each meeting, though there is no required amount, the people said. Attendees are given a book, often signed by the congressman, and lunch.
The group doesn't operate like most literary clubs because members don't read the selection in advance, so often the only person who has cracked the book is the lawmaker hosting. And even that isn't always the case, say attendees.
'Atlas Shrugged'
Usually the featured congressman or congresswoman opens the meeting with a short talk about the book and a question-and-answer period follows.
Some lawmakers bring books that have ties to their districts. Bruce Poliquin, a representative from Maine, offered a history of L.L. Bean, while Robert Hurt, of Virginia, handed out a biography of Founding Father Patrick Henry, attendees said.
Other books from past years include Ayn Rand's "Atlas Shrugged," Michael Lewis's "The Big Short," one of the few with a financial services angle, and a Christian self-help book for men called "The Man in the Mirror," brought years ago by Representative Randy Neugebauer of Texas.
Guinta's choice, "The Conservative Heart," was written by Arthur Brooks, president of the American Enterprise Institute. The book calls for a new type of conservatism that includes a social justice agenda, such as fighting poverty and promoting equal opportunity. Guinta, people said, tied the message to work he has done in his district to fight the heroin epidemic.
'Hit Pieces'
Democrats have identified Guinta and Garrett as some of their top targets for defeat in the 2016 election.
Garrett's Democratic challenger, Josh Gottheimer, outraised him by 2 to 1 in 2015. According to federal filings, Garrett brought in $706,121 in contributions last year while Gottheimer raised $1.4 million. Still, Garrett has about $1.1 million more in the bank than Gottheimer.
Garrett's spokesman didn't respond to requests for comment. In January, Garrett issued a statement calling press accounts detailing his remarks about gays "salacious hit pieces" that "portray me as something I'm not."
Guinta faced calls from some New Hampshire Republicans, including U.S. Senator Kelly Ayotte, to resign after he was fined $15,000 last year by the Federal Election Commission for shifting loans from his parents into his campaign in 2010. Guinta has maintained the money was his own, though part of a family fund; he has said he settled to put the matter behind him.
Slow Fundraising
Guinta has two declared challengers thus far for his September primary. Former Representative Carol Shea-Porter is running on the Democratic side. She held the seat for two terms before losing to Guinta in 2010. Shea-Porter won again in 2012, before Guinta retook the seat in 2014.
His campaign has struggled to raise money since the FEC settlement. The congressman ended 2015 with $367,171 cash on hand, filings show. After paying back his parents, the total dropped to about $12,000.
"Our campaign is in a strong position," said Jay Ruais, an aide to Guinta, in an e-mail. "We greatly appreciate the support from Chairman Hensarling, House members and those in New Hampshire and across the country donating time and resources to Frank Guinta for Congress, the best choice to help Republicans win in 2016."
Before it's here, it's on the Bloomberg Terminal.
LEARN MORE