Obama Promises U.S. Aid to Jordan for Syria, Iraq Refugees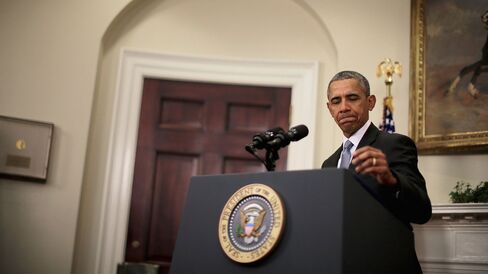 The country is hosting more than 1 million displaced people

President cautions against raising expectations for peace deal
President Barack Obama said the U.S. would sustain financial aid to Jordan to help the country cope with a flood of refugees, after a meeting with King Abdullah Wednesday at the White House.
The two leaders discussed U.S. assistance to Jordan as it grapples with an influx of Syrian and Iraqi refugees fleeing violence in their native countries, including terrorist attacks by the Islamic State militant group. Jordan is hosting more than 1 million refugees from its neighbors, straining the nation's finances. According to the Jordanian Economic and Social Council, the cost of housing Syrian refugees alone could reach as high as $4.2 billion in 2016.
"They will have a strong partner in the United States and we will make sure that our money is where our mouth is," Obama said.
The United States has provided $4.5 billion in aid since the beginning of the Syrian civil war, more than any other country. "No country other than the United States has given us so much," Abdullah said.
Jordan is a key Arab ally in the U.S. fight against Islamic State. The White House said on Tuesday that the number of foreign fighters in Islamic State's ranks has dropped to around 25,000 from a peak of 35,000, and that the group had lost territory. But the administration also stressed its dependence on assistance from regional allies, including Jordan.
"Jordan is a country that punches above its weight," Obama said. Islamic State militants burned alive a Jordanian pilot they captured in December 2014, prompting the country to escalate airstrikes against the group.
The meeting between Obama and Abdullah comes after the U.S. and Russia announced a cease-fire aimed at reducing violence inside of Syria. But administration officials have warned that the agreement is fragile as long as Russian planes continue airstrikes against Syrian rebels.
"We are very cautious about raising expectations on this," Obama said.
The two leaders also discussed how to advance a resolution for the Israeli-Palestinian conflict, Obama said.
Before it's here, it's on the Bloomberg Terminal.
LEARN MORE