Obama Seeks $12.8 Billion to Expand Clean-Energy Research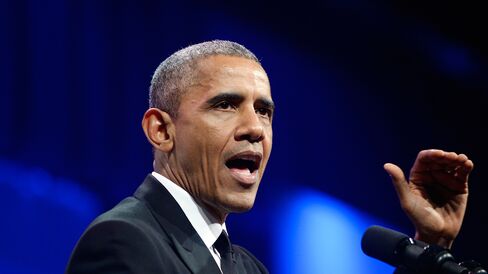 Majority of funding supports Department of Energy programs

Republicans have rejected helping enact Obama budget plan
President Barack Obama wants to double U.S. investment in clean-energy research and development, to $12.8 billion by 2021, as part of a broader commitment to curb the effects of climate change.
The administration is seeking $7.7 billion in discretionary funding in fiscal 2017 to boost funding for the research at 12 federal agencies, according to a White House fact sheet released Saturday. The funding would increase by 15 percent a year through fiscal 2021.
Republican leaders in Congress have already said they don't plan to help enact Obama's budget plan.
Obama is using his final budget request, to be unveiled Feb. 9, to showcase his efforts to curb greenhouse-gas emissions -- a push criticized by lawmakers in coal- and oil-rich states. The investment in clean-energy research stems from a commitment reached with other nations at international climate talks in Paris in December.
About 80 percent of the funding would support Department of Energy efforts including development of clean-vehicle technologies, energy storage and nuclear-reactor research. Other agencies that would receive funding include the National Aeronautics and Space Administration and the Department of Agriculture.
The White House earlier this week said it will propose a $10 per barrel tax on oil as a way to pay for improvements to the U.S. transportation network. Republicans who control Congress widely rejected the idea.
Before it's here, it's on the Bloomberg Terminal.
LEARN MORE