Ryan to Dine With Obama, Then Try to Override His Veto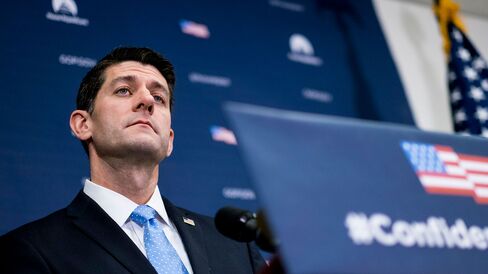 White House lunch was chance for duo to identify common goals

Houser fell short in effort to force repeal of Obamacare
Paul Ryan attended his first formal meeting as House speaker with President Barack Obama on Tuesday, just hours before the House unsuccessfully tried to override Obama's veto of a bill that would have gutted much of the president's signature health-insurance law.
That juxtaposition may not bode well for their prospects of finding common ground in the future, but it was a chance for both men to gauge what, if anything, can be accomplished before the November election stifles the prospects of any major legislation.
"We are hopeful that it can lay the groundwork for the future," White House spokesman Josh Earnest told reporters regarding the lunch meeting. "There is an obligation that both sides have to try to find common ground."
Ryan, Obama, Senate Majority Leader Mitch McConnell and Vice President Joe Biden discussed issues including the Zika virus, opioid addiction, the 12-nation Trans-Pacific Partnership trade deal, changes in the criminal justice system, Puerto Rico's fiscal crisis and the president's drive to cure cancer, Ryan's office said in a statement.
The speaker also discussed the administration's interpretation of changes to the visa waiver program that would allow certain people who have traveled to nations connected to terrorism concerns, such as Iran, Iraq, Sudan and Syria, to enter the U.S. visa-free. Republicans have said this is contrary to the intent of provisions in the $1.1 trillion spending law passed in December.
"I think he knows how I feel, and I know how he feels," Ryan told reporters Tuesday morning. He said they have clear political differences but that "we get along with each other personally."
McConnell, Biden
Ryan and Obama had been trying to schedule a meal for a while since he took over the speaker's gavel at the end of October.
Later, McConnell told reporters that Republicans may be able to work with the Obama administration to address opioid addiction and the Zika virus, the mosquito-borne outbreak that the World Health Organization has declared a public health emergency.
McConnell said that while he backs free trade, he has "problems" with the Trans-Pacific agreement and doesn't want Congress to vote on whether to approve it before the election. "There are a number of flaws here," and even the two Democratic presidential contenders oppose it, McConnell said.
Puerto Rico
The president and lawmakers had "a kind of general discussion" about Puerto Rico, McConnell said.
"No solution to the Puerto Rico problem that involves the use of taxpayer dollars is going to be passing in this Congress," McConnell said. "We'll still be grappling with a way to do something that allows them to restructure."
Obama and Ryan are aligned in a few policy areas. The speaker has supported Obama's Trans-Pacific Partnership, and Ryan largely agrees with Obama's proposal to overhaul the criminal justice system by reducing prison sentences for nonviolent drug crimes.
"They just need to touch gloves," joked House Rules Chairman Pete Sessions of Texas, likening the meeting to two fighters obligingly greeting before the opening bell.
"But they do need to try and get some things done," he said.
'Push Through'
House Majority Leader Kevin McCarthy told reporters on Monday that House Republicans have a conservative agenda "we're going to push through" and that details of how an internal task force will start work on that agenda will be rolled out this week.
McCarthy, of California, said that a topic of the Ryan-Obama meeting could be "where does the president think he can engage?"
The House later Tuesday fell short of the two-thirds majority needed to override Obama's veto of a bill, H.R. 3762, that would have undone much of the Affordable Care Act. The final margin was 241-186, but Ryan and Republicans wanted to show their conservative base they tried.
Also on Tuesday, the House passed a bill, H.R. 3662, by a vote of 246-181, to slap additional sanctions on Iran, which critics have said is designed to undo the Iran nuclear deal that Obama negotiated.
Before it's here, it's on the Bloomberg Terminal.
LEARN MORE