Race for the White House
Iowa Results Slow Clinton's March Toward the Nomination
Bernie Sanders boasted Monday of fighting to a "virtual tie" with the Democratic front-runner.
Hillary Clinton's vow to never again lose the Iowa caucuses, as she did in spectacular fashion in 2008, was paying off in a near-dead-even tie.
But for Clinton, that's probably going to be enough.
Vermont Senator Bernie Sanders' strong showing almost certainly denies Clinton a glide path to the nomination and prolongs the contest deeper into the calendar than Clinton hoped, by likely giving her opponent an infusion of cash and momentum.
It's also sure to resurrect the questions that have long surrounded Clinton and nagged at Democrats, about why she can't close the deal, why many voters remain cool to her and whether she truly is capable of knocking out a Republican in the fall.
Despite it all, Clinton's campaign was designed to withstand a bad night in Iowa, and a loss in next week's New Hampshire primary, where Sanders leads in the polls. She has the money, the state-by-state organizations and a spate of Clinton-friendly contests coming up that still give her the inside track on the Democratic nomination.
"I think it's important to take the long view. Unless numbers change dramatically in South Carolina and Nevada and more importantly the states in Super Tuesday, it will be difficult for Senator Sanders to win the nomination," said Mitch Stewart, a Democratic strategist and Clinton supporter who was Obama's Iowa field director in 2008 and battleground states director in 2012.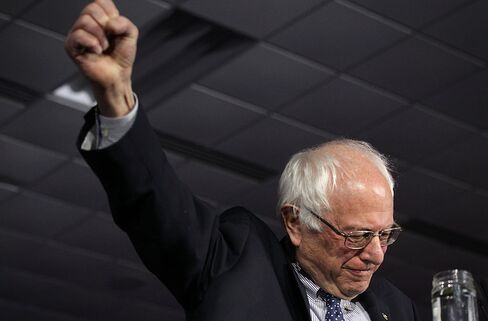 David Axelrod, a former adviser to President Barack Obama who directs the Institute of Politics at the University of Chicago, called it "a good night for Bernie."
"A tie when you're dueling with the champion is a win, even though the terrain was more hospitable to Sanders, and the diverse states beyond New Hampshire will be far more challenging for him," Axelrod said. "She's still the favorite, but he will raise big money off of tonight's showing, which could, at a minimum, prolong the race."
Sanders, a Democratic socialist without the youth or biracial appeal of Barack Obama, nevertheless tapped into Obama's voters and this year's angry, anti-establishment wave. He rode a wave of young voter turnout after his campaign worked hard to organize voters on college campuses across the state.
Sanders said when he began his campaign in Iowa nine months ago, "we had no money. We had no name recognition and we were taking on the most powerful political organization in the United States of America.
Sanders said Iowans are sending a "profound" message: "It is just too late for establishment politics and establishment economics."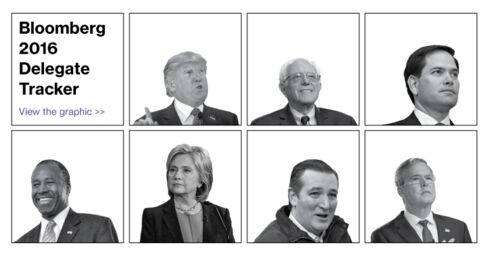 An estimated 11.2 percent of eligible Iowans ages 17 to 29 participated in the party caucuses last night, and of those on the Democratic side, 84 percent supported Sanders, according to estimates released on Tuesday by the Center for Information & Research on Civic Learning and Engagement, a research group at Tufts University.
In a speech to supporters, Clinton never outright declared victory but said she was "breathing a big sigh of relief" following the caucuses. Rather than dwell on the results, however, she focused her remarks on her argument that she is the candidate best suited to take on the opposing party in the general election.
"We may have differences of opinion about how best to achieve our goals but I believe we have a very clear idea that the Democratic party and this campaign stands for what is best in America. And we have to be united when it is all said and done" against Republicans, Clinton said.
Later in the night Clinton's press secretary Brian Fallon circled back to the question of which candidate could claim victory in Iowa.
"We believe strongly that we won tonight," Fallon told reporters aboard a press plane preparing to depart Des Moines for New Hampshire. He said Clinton had proven her ablity to organize and turn out voters. With 22 delegates going to Clinton and 21 to Sanders, Fallon said the campaign expected one outstanding delegate to go to Clinton as well.
"It's not at all clear post-Iowa what Bernie Sanders' path is to the nomination," Fallon added.
Clinton's campaign came to Iowa knowing it simply could not lose badly a second time here—without stoking Democrats' fears that she's too divisive and carries too much political baggage to be their best shot at holding the White House.
So Clinton ran against Sanders in all the ways she didn't against Obama in 2008. Then, she waffled on Iowa's importance. This time, she started early and worked it hard. Then, she downplayed the history-making nature of her campaign. This time, she was a proud grandma blazing a path for women everywhere. And after months of keeping Obama at arm's length, she pulled him close to show that she—like him—understood that the system was stacked against the average American.
It was harder than they thought, and harder than it should have been, for Clinton and her team to hold her own against Sanders, who sought to rebuild the Obama coalition voter by voter this year.
Her showing in Iowa should stave off upheaval inside her campaign and turmoil in Democratic Party as the contest heads to New Hampshire, a state that Sanders, a U.S. senator from neighboring Vermont, is poised to win.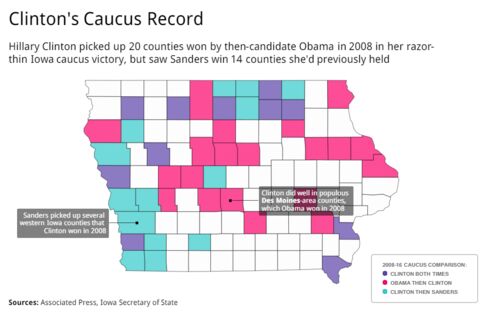 After New Hampshire, the race turns decidedly more Clinton-friendly, with contests in South Carolina and across the U.S. South on March 1, where black and Hispanic voters who have been supportive of Clinton over Sanders get their say.
In the final days of the Iowa race, older women were Clinton's bulwark but the Sanders campaign was more evocative of Obama '08, pulling crowds of thousands to college towns and basking in a "This Land Is Your Land" sing-a-long.
Clinton countered by retooling a campaign that was over-confident and out-hustled last time. No underestimating the impact of the ground game in a state where the contest is decided through 1,681 individual caucuses rather than by primary ballots. She readied more than 4,200 trained precinct captains and team members for caucus night, many of whom got some face-time with Clinton. No marginalizing her gender. No acting like the inevitable nominee.
And by emphasizing her policy-heavy promises to build on the accomplishments of the Obama administration, she tried to make the case that she—not Sanders—was best suited to be the third term of Barack Obama.
"President Obama is the most popular Democratic figure among Iowa Democratic caucus-goers. And there is a feeling that we still have progress to make but I think that what we have sensed is that Democrats are also wise to the fact that a lot will be on the line in a general election," and they want someone who can win in the fall like Clinton, not just someone who agrees with them in Sanders, said Clinton spokesman Brian Fallon.
Clinton's pitch in Iowa went like this: Sanders may talk a good game about leveling the playing field, but I can get things done. It fits her persona in voters' minds as a do-er, even a grinder—not flashy like Obama but with a determination that doesn't always come across as warmth.
"You want to prove it's not just that she can get stuff done but can get stuff done for you," added Jennifer Palmeri, the campaign's communications director.
When she saw how Sanders' anti-Wall Street message resonated it, Clinton, a former U.S. senator from New York who had represented it, borrowed it. "People need to feel the game is not rigged against them, the deck is not stacked against them," Clinton told a crowd in one of her final campaign rallies, before adding, "Stick with me, stick with a plan, stick with experience."
But Sanders closed a 25-point Clinton lead in the span of just a few months from November's Bloomberg Politics/Des Moines Register Iowa Poll of likely Democratic caucus-goers to just three points by the weekend before the caucus.
"We've been here for nine months. She's been here for nine years," Sanders campaign manager Jeff Weaver said in Des Moines a couple of nights before the caucuses. Republican strategist Doug Heye put it this way: "She is the anointed, inevitable nominee. And she's struggling against a Democratic socialist."
Aside from Sanders, Clinton also has battled a series of news stories about her use of private email as Secretary of State, including news last week that 22 top-secret emails went out on her account.
Her national 2016 campaign launch was hardly subtle about her Iowa ambitions. She drove from New York to Iowa in a van nicknamed "Scooby." She went to individual Iowans' homes, held small gatherings, told voters Iowans' stories of struggle and longing. She worked at showing a more human, personal, vulnerable side.
Still, Sanders "was able to harness what started out primarily as youth support. You saw it on college campuses and probably high schools as well but he was able to parlay it in to young adults who are independent and he was able to turn them out," Stewart said.
"There is a lot of anger right now within the Democratic party," Stewart said. "I think it says less about Sanders and more about the danger in parts of the Democratic Party" for Clinton. Going forward, he said, "I think a lot more people will hold the view that there's a lot at stake here and that will come to the fore. It will just make the process longer but I don't think it will change who our nominee is."
Before it's here, it's on the Bloomberg Terminal.
LEARN MORE