VirnetX Tells Jury Apple Should Pay $532 Million Over Patents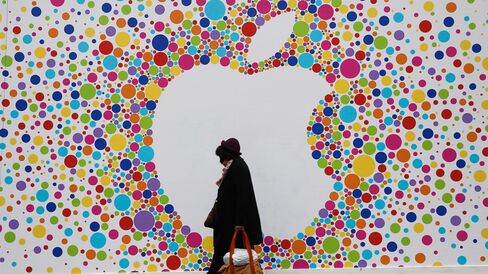 Apple Inc. owes $532 million for using patented VirnetX Holding Corp. technology for secure communications, a lawyer for VirnetX told a federal jury in Texas Monday.
"Apple hasn't played fair. They have taken Virnetx's intellectual property without permission," VirnetX lawyer Brad Caldwell of Caldwell Cassady told the jury in Tyler, Texas.
VirnetX had previously won a $368.2 million verdict against Apple. An appeals court threw out the damage award and ordered a new trial on some of the infringement claims. This case is a retrial on those issues plus some newer generations of Apple products.
"Apple believes in fairness and protecting intellectual property," said Apple's lawyer, Greg Arovas of Kirkland & Ellis. "VirnetX keeps moving the boundary, asking for more and more and more."
The dispute is over secure networks, known as virtual private networks, through which a website owner can interact with customers or an employee can work at home and access company files. Apple's FaceTime video-calling feature also is accused of infringing VirnetX patents.
The trial, expected to last through next week, will focus on whether Apple is using the technology through FaceTime, the iMessage system to send messages to other Apple users and its newer operating systems. Its VPN on Demand service was already found to infringe VirnetX patents.
In addition to the infringement findings, damages will have to be calculated based on the value that the VirnetX inventions contributed to the features.
Commercializing Products
Apple was precluded from making some arguments questioning the validity of VirnetX patents because they were already addressed in the first trial. The company also dropped other arguments.
VirnetX has struggled to commercialize its own products and relies on patent licensing for revenue. In December, Microsoft Corp. paid $23 million to end claims that its Skype Internet telephone service infringed the patents.
While Arovas didn't suggest a number to the jury, he spoke of a 2010 settlement Microsoft Corp. reached, in which it paid VirnetX $200 million. When calculated on a per-unit basis, that figure worked out to be less than a tenth of what VirnetX is seeking against Apple, he said.
The case is VirnetX Inc. v. Apple Inc., 12cv855, U.S. District Court for the Eastern District of Texas (Tyler).
Before it's here, it's on the Bloomberg Terminal.
LEARN MORE