The Culture Caucus Podcast, Episode 1: Political Comedy in 2016
With primary season almost upon us, we're taking a look at the election through the prism of pop culture. In the first episode of our new biweekly podcast, we wonder: In a post-Jon-Stewart world, who's setting the late-night political agenda? And which presidential candidates are using technology to best effect?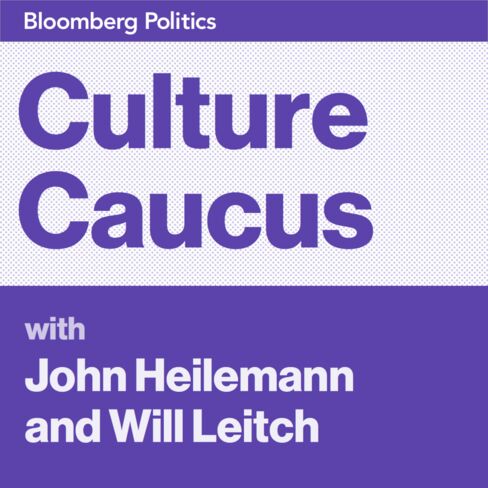 Politics and popular culture are so linked that they are essentially intertwined. The last person to interview Barack Obama and John McCain before the 2008 election was ESPN's Chris Berman. You'll never think of Sarah Palin without thinking of Tina Fey. Jon Stewart's Theoretically Fake News had an all-out rhetorical war with Fox News' Theoretically Real News, and no one seemed to be able to tell the difference. (Or even cared to look for one.) Politics is messaging; pop culture is messaging; politics is pop culture.
That's the premise behind Culture Caucus, our new biweekly Bloomberg Politics podcast. We'll discuss the major political stories of the day through the prism of popular culture, whether that's entertainment, sports, comedy, technology, or anything else in the bubbling stew of Americana. Who's the most incisive political talk-show host? Why does Saturday Night Live go after one person and not another? Who is Killer Mike endorsing for President—and why? What does a politician's favorite sports team tell us about them? What makes these people really people anymore? We'll dig into it all, in the lively way that two old friends have been talking to each other for years. We'll have a weekly guest to help guide us through this world, as well. It's a rich pageant!
In our debut episode, which you can listen to below, we kick things off with an extended discussion of the tumultuous state of late-night political comedy in the wake of Jon Stewart's exit from The Daily Show. How's Trevor Noah doing? What's the best show for candidates to appear on? Why is Seth Meyers doing the most political talk show out there? And who's gonna win the Fallon/Colbert/Kimmel battle?
We also talk to venture capitalist Fred Wilson, one of the early investors in Twitter, about which candidates have embraced tech and which haven't, how Twitter is affecting the race for president, and whether politics will ever be the same.
It's our first show. But we think you'll like it. And we're gonna make a lot more. You can e-mail us at politics@bloomberg.net. Come say howdy!
SoundCloud: Episode 1: The Post-Jon Stewart World: Political Comedy In 2016 by Bloomberg Business
Before it's here, it's on the Bloomberg Terminal.
LEARN MORE