Republicans Get U.S. Supreme Court Hearing on Virginia Voting Map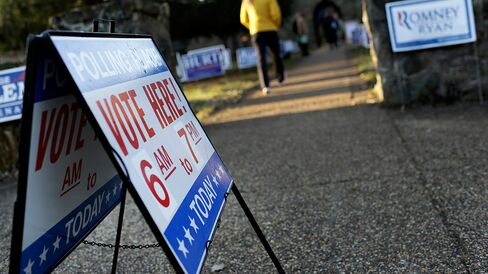 The U.S. Supreme Court scheduled a new clash over the intersection of race and politics, agreeing to hear arguments on a ruling that would force revisions to Virginia's Republican-drawn congressional district map.
Democrats hold just three of Virginia's 11 U.S. congressional districts under the current boundaries; a revised map may give them a shot at more House seats.
Republicans are appealing a ruling that said race played too much of a role in drawing the boundaries for the 3rd District, held by Democratic Representative Bobby Scott. Mapmakers consolidated black, mostly Democratic voters into the 3rd District so that it stretches from north of Richmond southeast to Norfolk, about 100 miles (161 kilometers) away.
The lines, drawn after the 2010 census, improved Republican odds of capturing the surrounding districts, including the 2nd, now held by Representative Scott Rigell, and the 4th, now held by Representative Randy Forbes.
The Supreme Court said Friday it also will consider what could be a pivotal procedural issue: whether the Republican representatives have the legal right to defend the map, given that they don't live in or represent the 3rd District. Virginia state officials are no longer defending the map.
June Primary
The court will hear arguments in the new year, probably February or March, and rule by June. The timing of the court's ruling could complicate the scheduled June 14 Virginia congressional primary.
Barack Obama, a Democrat, won a majority of the Virginia vote in the 2008 and 2012 presidential elections.
The case is part of the fallout from a 2013 Supreme Court ruling that invalidated a key part of the Voting Rights Act. The ruling undercut the requirement that all or parts of 15 states get federal approval before changing their voting rules.
The district map was created before the 2013 ruling, and its Republican architect said the 3rd District's racial composition was necessary to ensure compliance with the federal approval requirement. The map increased the black voting-age population in the district to 56 percent from 53 percent.
The case is Wittman v. Personhuballah, 14-1504.
Before it's here, it's on the Bloomberg Terminal.
LEARN MORE