Hillary Clinton To Present 'Economic Vision'
Democratic front-runner to speak Monday at the New York City's New School.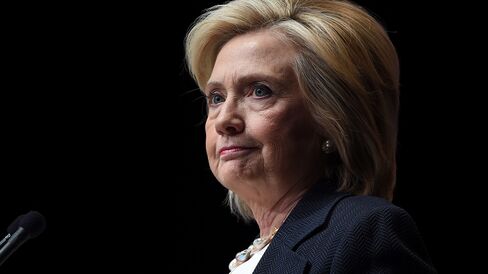 Hillary Clinton will lay out her economic agenda in a major speech Monday that will set the tone for more detailed policy announcements this summer and much of her messaging through the rest of her presidential campaign.
The Democratic front-runner's choice of venue may be telling: She'll be delivering her address in Manhattan's Greenwich Village neighborhood at The New School, a university whose economics department takes a decidedly leftist tilt. Her campaign announced the speech with a press release promising that Clinton would be offering an "economic vision" and a "framework for an economy that grows faster, fairer and more sustainably."
The speech comes as several of Clinton's Democratic rivals are staking out emphatic positions against major financial interests. Former Maryland Governor Martin O'Malley on Thursday issued a white paper that made detailed policy recommendations aimed at cracking down on Wall Street. Senator Bernie Sanders of Vermont has made confrontation with the "billionaire class" his campaign hallmark.
Clinton is not conceding ground to her Democratic competitors. Her speech is likely to elaborate on themes she has already introduced, finding ways "to make the middle class mean something again and to give the poor a chance to work their way into it," as she said during her first campaign rally speech on New York's Roosevelt Island in June.
And despite having been a beneficiary of its campaign donations in the past, Clinton also has focused some of her fire on Wall Street, especially when it comes to executive pay and capital gains tax rates. The nation's top 25 hedge fund managers "make more than all of Americans' kindergarten teachers combined and often paying a lower tax rate," she often says on the campaign trail.
Her policies, she said at her New York rally, are aimed at shifting the balance a bit more in favor of those who aren't at the very top. "Prosperity can't be just for CEOs and hedge fund managers. Democracy can't be just for billionaires and corporations," she said. "I will rewrite the tax code to reward hard work and investments in America, not quick trades or stashing profits overseas."
Before it's here, it's on the Bloomberg Terminal.
LEARN MORE