Obama Choice to Head Aviation Security Agency Advances in Senate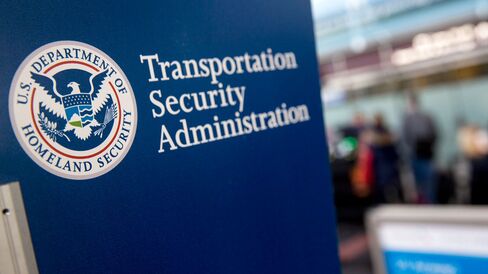 President Barack Obama's nominee to lead the Transportation Security Administration advanced in the Senate, after airport screeners failed to spot weapons and other banned items.
Coast Guard Vice Admiral Peter Neffenger was approved on a voice vote Monday by the Senate Homeland Security Committee, less than two weeks after the Commerce Committee signed off on his nomination. Acting TSA Administrator Melvin Carraway was reassigned this month.
Neffenger, who was deputy incident commander during the 2010 BP Plc oil spill in the Gulf of Mexico, would take over an agency that has been criticized by Congress over strategy, equipment purchases, hiring practices and treatment of some travelers, and by civil rights groups for aggressive checkpoint pat-downs in 2010.
Carraway was removed from the position after prohibited items such as mock explosives and weapons made it through security checkpoints 67 out of 70 attempts made by undercover government investigators, according to ABC News.
Last week, a government watchdog report showed the TSA cleared 73 people with possible links to terrorism to work in sensitive jobs at U.S. airports. The lapse was partly due to the TSA lacking access to all names on terrorist watchlists, the Department of Homeland Security inspector general said.
Carraway took over last year when John Pistole quit after four years to become president of Indiana's Anderson University.
"Vice Admiral Neffenger is highly qualified to lead TSA and take on the difficult challenge of creating a culture of accountability within the agency," Senator John Thune, a South Dakota Republican and chairman of the Commerce committee, said in a statement after the committee's voice vote on June 4.
Before it's here, it's on the Bloomberg Terminal.
LEARN MORE