Poll: Americans Want Supreme Court to Leave Obamacare Subsidies Alone
Even though they broadly oppose the law.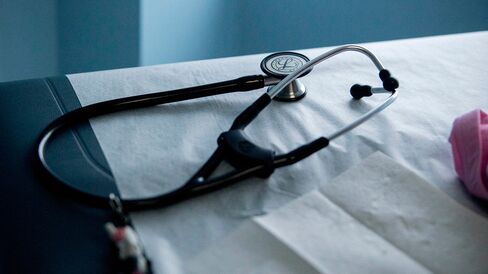 Americans want the Supreme Court to leave Obamacare premium subsidies alone, even as they disapprove of the law generally, according to an ABC News/Washington Post poll released Monday.
Respondents said they oppose the law by a margin of 54 to 39 percent. But 55 percent said the justices should not block subsidies from Americans enrolled through the federal Affordable Care Act exchange, rather than a state exchange. Thirty-eight percent said they should.
The results echo previous surveys that say Americans generally oppose the Affordable Care Act but want to preserve the subsidies in all 50 states.
A decision in the case, King v. Burwell, is expected this month.
The poll was conducted by phone from May 28-31 among 1,001 adults nationally. It has a margin of error of plus or minus 3.5 percentage points.
Before it's here, it's on the Bloomberg Terminal.
LEARN MORE