Hillary Clinton Returns to the Scene of Her Most Divisive Primary Battle
The former secretary of state this week begins campaigning in South Carolina, where she lost to Barack Obama by nearly 29 points in 2008.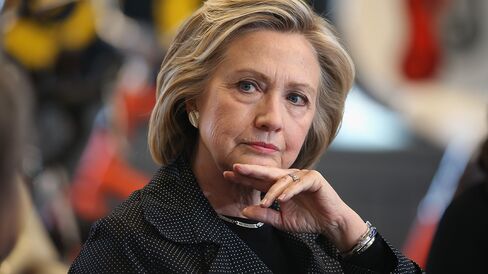 The last time Hillary Clinton made a political trip to South Carolina—more than seven years ago—she was embroiled in the bitterest of her primary fights against Barack Obama.
Her comments about the civil rights movement and her husband's assertion that Obama was selling "the biggest fairy tale I've ever seen" on the Iraq War helped extinguish any lingering chance that she would capture the Democratic presidential nomination and tarnished her husband's sterling reputation among African-Americans in the Palmetto State and nationwide.
Time and distance have healed many wounds, however, and left few scars, at least according to the preponderance of Democrats in the state who are lining up to back her and join the fledgling Clinton campaign operation there. Top staffers say they haven't encountered black voters dredging up 2008's skeletons.
Even the Clintons' harshest critic in 2008 has been able to get past that dark period.
"I don't think there is any animus toward her at all," said Representative Jim Clyburn, South Carolina's sole Democrat in Congress, who added that the good feelings extend into how he personally feels about the candidate.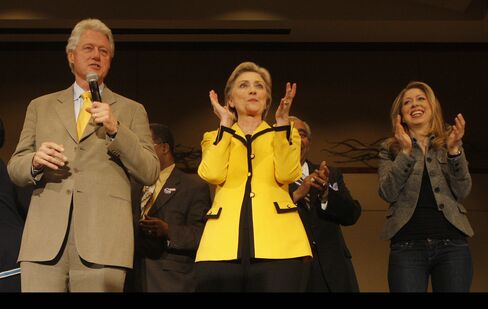 As Clinton prepares to address a gathering of Democratic women and to join a roundtable conversation with minority small businesswomen in Columbia on Wednesday, it's not clear that Clinton faces any particularly imposing obstacles in the state, Clyburn said. "Something would have to jump up that hasn't jumped up yet."
Clyburn's warming to the Clintons would have seemed all but impossible when he publicly asked Bill Clinton to "chill a little bit" in his attacks on Obama, or when he told the New York Times that "black people are incensed" by the former president's "bizarre" behavior. A year ago, he said he hoped to see Hillary Clinton face a primary challenger since no candidate should be "coronated."
After Hillary Clinton lost the primary to Obama by nearly 29 percentage points, Bill Clinton responded with an angry early-morning call to Clyburn, twice referring to the congressman and his allies as "bastards," as Clyburn recalled in his 2014 memoir. Clinton later apologized.
Clyburn plans to stay neutral in the 2016 primaries, just as he was in 2008, but his kinder tone toward the former secretary of state is a sign that old grudges can die, or at least come close.
Clinton state director Clay Middleton and political director Jalisa Washington, both African-Americans with deep ties in the state, have yet to encounter potential supporters who have mentioned the tensions of 2008, the campaign said. Instead, officials say, the conversations with voters consistently look ahead.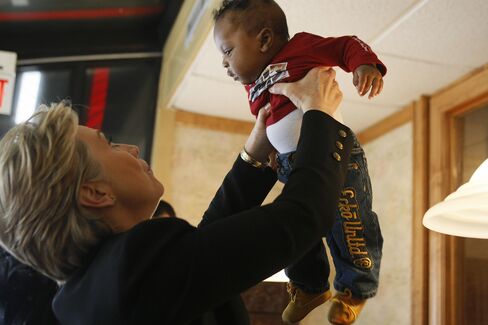 "People are looking to the future and they want to hear Hillary's ideas and they want to move forward," said senior Clinton spokeswoman Karen Finney. "We have come a long way."
Finney said African-Americans in South Carolina and elsewhere have been particularly enthusiastic when discussing Clinton's first big policy speech of her campaign, on the criminal-justice system. "She spoke to what people were thinking and feeling in a way that maybe they just hadn't heard from her yet," Finney said.
Former state Representative Bakari Sellers, a Democrat who ran for lieutenant governor in 2014, said he was thrilled by the criminal-justice speech and has heard the same from South Carolina African-Americans who know he supports Clinton. "That's the candidate that transcends race, that's the candidate that transcends party," he said. The clashes of 2008, meanwhile, are "distant memories."
"That whole string of animosity" is in the distant past for most Democrats, said longtime Clinton supporter Don Fowler, a former chairman of the Democratic National Committee and of the state party. "I'm sure a few people still harbor it but it is not a factor publicly at all."
Half a dozen South Carolina Democrats who had been critical of the Clintons in 2008 declined to comment or did not respond to requests for comment.
The Democrats willing to criticize Clinton on the record are the ones who are firmly in other candidates' camps. Former South Carolina Democratic Party Chairman Dick Harpootlian, an unrelenting backer of Vice President Joe Biden, and former state Representative Boyd Brown, a supporter of former Maryland Governor Martin O'Malley, are the two most outspoken.
Enthusiasm for Clinton "might be a mile wide but it's only an inch deep," Brown said.
"I think most South Carolina Democrats, they'll forgive but they won't forget," he added. "Clyburn won't forget those couple of weeks."
While there may be some lingering memories, Clinton supporters don't see those tensions getting anywhere close to the surface.
Inez Tenenbaum, an early Obama supporter in South Carolina who later served as his Consumer Product Safety Commission chair, offered a similar take. "There might be one or two people who want to grind that axe but those people won't be able to sway the majority of voters," she said. "She was very loyal to President Obama once she became a member of his team. People saw that when you get past an election, you move on."
South Carolina voters, Tenenbaum added, are "going to judge her on her merits and not get hung up on what happened in the past."
Even more concrete, and a move to which Clinton supporters inside and outside the state point: the hiring of Middleton as her state director. He's a veteran South Carolina field organizer who who worked for the 2008 Obama campaign in the state and spent eight years working for Clyburn on Capitol Hill.
Asked if Middleton's role means that Clyburn is backing Clinton, the congressman laughed. "That's not necessarily the case. But I won't argue [with] that indication," he said.
—Billy House contributed to this report.
Before it's here, it's on the Bloomberg Terminal.
LEARN MORE