Supreme Court Accepts Urban-Rural Redistricting Case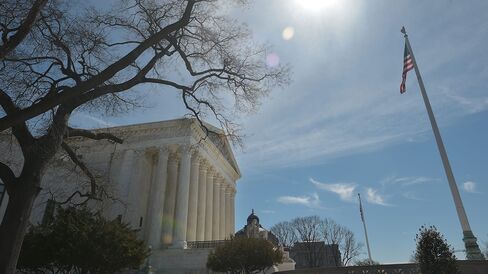 The U.S. Supreme Court will take up an appeal that could give rural voters more clout, agreeing to decide a long-simmering question about the rules governing state efforts to equalize the size of their voting districts.
The justices will hear an appeal from two voters who say Texas unconstitutionally allocated its state Senate seats on the basis of total population, rather than on the number of eligible voters.
The distinction matters because cities and suburbs often have higher percentages of children and non-citizens than rural areas. A ruling backing the two Texas voters might shift legislative seats away from areas with large Hispanic populations.
The issue is an offshoot of the court's landmark 1964 Reynolds v. Sims ruling, which established the "one person, one vote" principle and required state and local voting districts to have roughly equal population.
The Supreme Court has never followed up by saying whether map-drawers must use any particular measure of the population of each district. Until now, lower courts have let states and local governments choose which method to use, and studies say the vast majority of jurisdictions use total population as the measure.
The case, which the court will hear in the nine-month term that starts in October, is Evenwel v. Abbott, 14-940.
Before it's here, it's on the Bloomberg Terminal.
LEARN MORE