No, Kirstie Alley Is Not Pleading Guilty in Bridgegate
The Cheers actor got pulled into the story about a friend of New Jersey Governor Chris Christie on social media.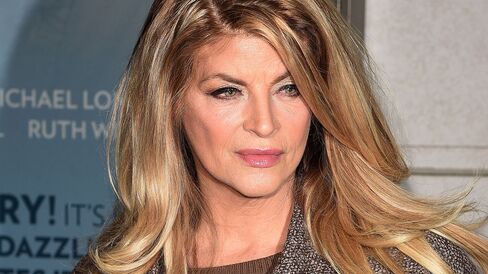 A New York Times headline tested the political IQ of the Twitterverse Friday morning, and the results weren't exactly heartening.
It started when the Times posted a preview story about a "Christie Ally"—meaning a supporter or colleague of New Jersey Governor Chris Christie. The idea was that the ally, David Wildstein, would plead guilty to charges stemming from the closure of lanes on the George Washington Bridge–a controversy that has dogged the governor for months and could be a stumbling block if he launches a campaign for the Republican presidential nomination.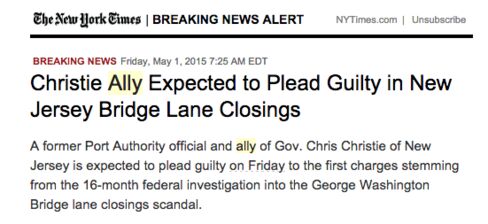 The response of a few not-so-close readers on Twitter? Shock that Kirstie Alley—late of Cheers and Look Who's Talking—would be copping to a role in the incident.
Social media analytics site Topsy has logged more than 1,000 tweets referring to Alley in the last 24 hours, and she appeared in Twitter's own list of trends.
A few responses seemed to get the joke:
https://twitter.com/hillibusterr/status/594106699084095488
The real story from the Times, for those keeping track, said that Wildstein, a high school classmate of Christie's who ordered the lane closures, was expected to plead guilty in the case.
Wildstein, whom Christie appointed as Port Authority director, did in fact plead guilty later in the morning, to two counts of conspiracy, and he also implicated two other former Christie aides. Alley was in no way involved—or even mentioned.
Alley herself responded on Twitter. "THIS is how rumors once again get started," she tweeted. "Chirstie (sic) Ally is NOT Kirstie Alley...see how that works?" she wrote in a separate tweet.
https://twitter.com/kirstiealley/status/594127791848824833
The Times itself issued a blog post making clear that the actor is not involved in the criminal proceedings in any way and saying that a viral image purporting to be a screen grab of the newspaper's story illustrated with a picture of Alley was a fake. It has also changed the headline to refer to an "Ally of Chris Christie."
Before it's here, it's on the Bloomberg Terminal.
LEARN MORE