Jeb Bush and Ludacris Implore Georgia Lawmakers to Consider the Kids
The two cross paths in Atlanta.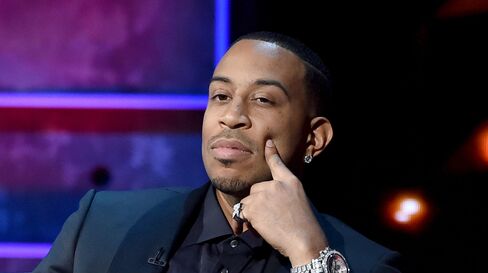 They didn't arrive together, but potential Republican presidential candidate Jeb Bush and rapper/actor Ludacris crossed paths in the Georgia Capitol on Thursday, delivering similar messages to state lawmakers to focus on the state's children.
https://twitter.com/JebBush/status/578580670085271552
Bush, 62, joked about the chance encounter with the 37-year-old musician, telling the Senate, "I actually came here because I heard Ludacris was gonna be here."
Bush, speaking just a few minutes to both chambers, asking lawmakers to "be big and to be bold" by creating "child-centered" education systems that will ensure high school graduates are career and college ready.
There are newborn children who, Bush said, "will never have chance to get job, given disruptive nature of innovation, the globalization of our economy."
"These are trends that are happening irrespective of what people in the political system believe," Bush said. "It's happening at warp speed."
Ludacris, a Georgia native, was recognized in the House for his work through the Ludacris Foundation, a non-profit that describes itself as "helping youth help themselves" The group has donated more than $1.5 million to youth organizations and more than 10,000 hours on service to youth across the nation.
When he took the rostrum, he picked up the gavel and hammered it down, claiming that he "always wanted to do that."
"You all have a special responsibility to provide a voice for the voiceless and to help guide all the residents of Georgia to a better tomorrow," Ludacris said.
"The task is not so much to see what no one yet has seen, but to think what no one yet has thought about which everybody sees," he added. "We have to have a paradigm shift regarding issues and possible solutions."
Bush followed Ludacris on the House floor and quipped that he'd be brief. "I came to see Ludacris," Bush said. "I've already done that."
Before it's here, it's on the Bloomberg Terminal.
LEARN MORE