The 8 Biggest Donors Who Could Change the Republican Race for President
There are billionaires who could upend the state of play simply by opening their checkbooks.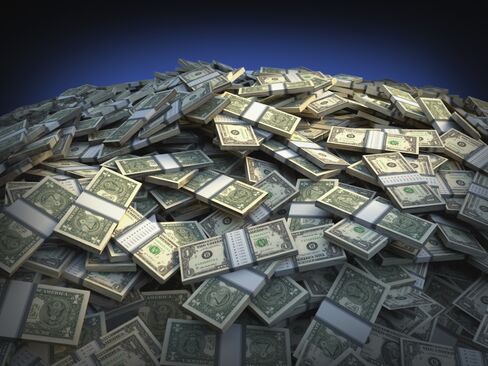 Jeb Bush recently called himself a "gladiator" because he has been on the road so much this year raising money for a possible presidential run. With a goal of banking $100 million by the end of March, the former Florida governor's intense schedule–60 fundraisers in three months–is paying off: He has locked down much of 2012 Republican nominee Mitt Romney's fundraising team in the three weeks since Romney decided not to make another run.
The latest bold-faced name to move from Team Romney is New York Jets owner Woody Johnson, who the New York Times reported on Thursday has been telling donors that he will back Bush. It's a significant coup. Four years ago, Johnson led Romney's fundraising in the New York region. At least half of Romney's former New York and Chicago bundlers are also on board, Republican sources have said.
"Nobody is going to raise as much money as Jeb Bush," said Fred Malek, a top Republican fundraiser based in Washington who is staying neutral for now. "Book that. It's just not going to happen."
But Bush hasn't hooked the biggest fish of all: Multimillionaires and billionaires who have shown their willingness to write $1 million checks if they take a shine to a particular candidate. Their nearly unlimited ability to donate to super-PACs can give poorly funded campaigns a booster shot of outside assistance, usually in the form of attack ads.
Here are some of those unique brand of donors and where they stand, almost 11 months out from the Iowa caucuses: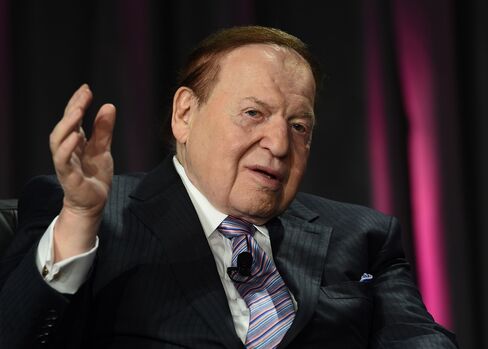 Sheldon Adelson
The billionaire casino owner single-handedly extended Newt Gingrich's 2012 presidential pursuit, investing with his family some $15 million in a super-PAC that supported the former House speaker. Adelson has personal relationships with many if not all of the potential Republican candidates, including Bush, Florida Senator Marco Rubio, Texas Governor Rick Perry and Texas Senator Ted Cruz, who have spoken at the Republican Jewish Coalition event he hosts each year in Las Vegas.
His political adviser, Andy Abboud, told Bloomberg Politics on Thursday that it'll be "well into 2016" before Adelson gets active. But when he does, and if he picks someone other than Bush, his checkbook has the potential to upend the state of play, even if Bush far exceeds the others in fundraising.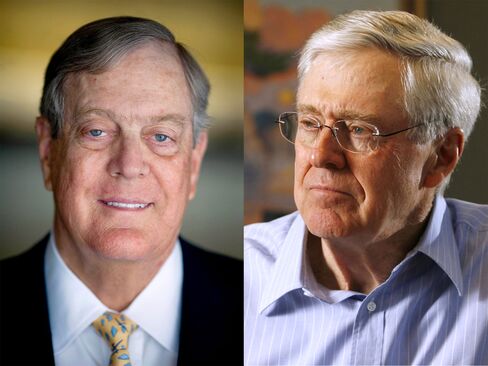 Charles and David Koch
The world's fifth- and sixth-wealthiest individuals, according to the Bloomberg Billionaires Index, have an array of politically active organizations and a deep well of fellow business leaders who fund them. Their network has been especially helpful to Wisconsin Governor Scott Walker over the years, but the brothers' M.O. has been to preserve financial resources for the general election. Still, if either brother decides to back a primary candidate, that person could instantly find himself among the best-funded of the hopefuls.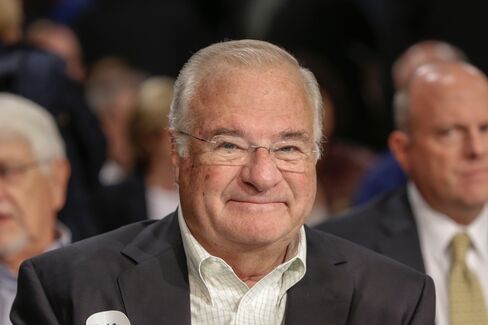 Joe Ricketts
Founder of TD Ameritrade and the patriarch of the family that owns the Chicago Cubs, Ricketts has become a star Republican funder in recent years. For the 2012 election, he underwrote a super-PAC called Ending Spending, which videotaped interviews with each of the major candidates, getting them on record about cutting the size and scope of government. Like the Kochs, Ricketts didn't put his thumb on the scale during the 2012 primaries, though his super-PAC, with a budget of about $13 million, backed Romney and attacked President Barack Obama during the general election. A spokesman for Ending Spending said on Thursday that he's not aware of Joe Ricketts supporting any 2016er at this point.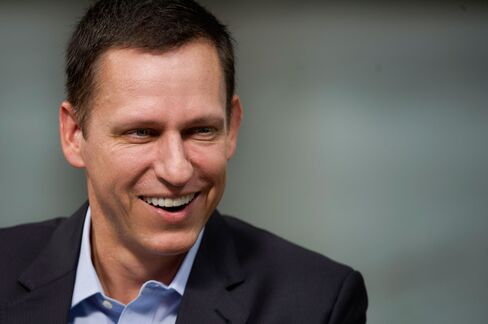 Peter Thiel
The billionaire founder of PayPal was Ron Paul's most generous fan in 2012, spending more than $2.5 million on super-PACs to help his long-shot candidacy. But does he have the same passion for Paul's son? Kentucky Senator Rand Paul has met with Thiel; the two spent time chatting at the 2012 Republican convention in Tampa. A Thiel adviser said Thursday that he has not yet committed to anyone.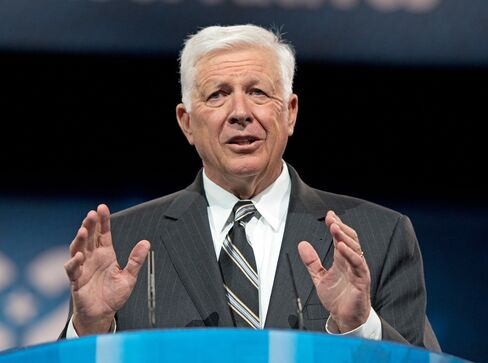 Foster Friess
Friess, a Wyoming fund manager, put more than $2 million into a super-PAC helping former Pennsylvania Senator Rick Santorum's presidential bid in 2012. That cash helped Santorum make a stand as Romney's last real challenger; he won 11 primary contests before getting out of the race in April. Friess seems likely to stay in Santorum's corner if he runs again. The duo met in January, according to the Washington Post, to discuss a 2016 strategy.
An affable donor who made lots of headlines, not all of them great for Santorum, Friess couldn't be reached on Thursday. An automatic email reply read that he's overseas, with sketchy Internet access.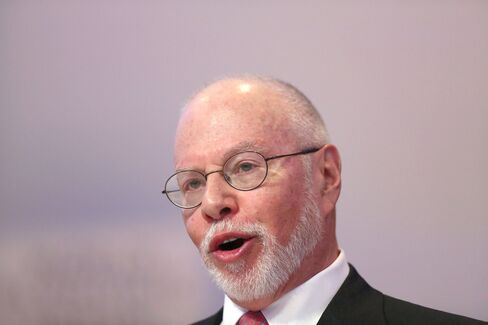 Paul Singer
No Republican donor spent more on 2014 political activities than Singer, a New York hedge fund manager, according to the Center for Responsive Politics. He gave a total $9.5 million to a mix of groups, everything from a super-PAC helping elect Republican senators to a small super-PAC headed by former ambassador to the United Nations (and not-to-be-forgotten 2016 presidential candidate) John Bolton.
He hasn't committed to any presidential hopeful, a person close to him said on Thursday, but Singer's staunch support of gay rights, particularly marriage equality, is sure to be a factor. On that issue, there's no clear choice for him at this point.
Annette Simmons
Harold Simmons, a Dallas-based investor whose holdings included a nuclear waste dump, spent more than $26 million on super-PACs and candidates in 2012, making him the cycle's second-most active donor, after Adelson. He died in December 2013.
It's an open question how much his widow will participate in 2016 politics, if at all. But there's one interesting sign: In December, she contributed $5,000 to Rubio's political action committee. If she is inclined as her husband was to participate in presidential king-making, the Center for Responsive Politics noted, she "could be just the spark a candidate like Rubio needs to battle through the first primaries."
—Michael C. Bender contributed to this story.
Before it's here, it's on the Bloomberg Terminal.
LEARN MORE