Obamacare Will Cost 20% Less Than Initial Projections, CBO Says
The latest projections from the Congressional Budget Office are good news for the president's healthcare law.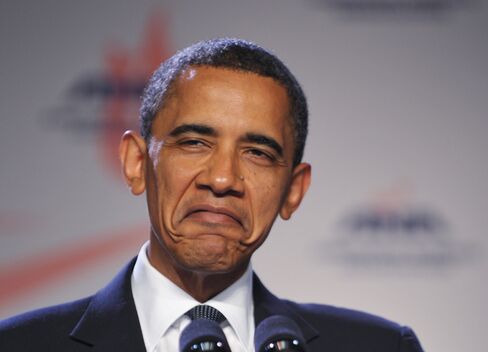 The fate of President Obama's signature healthcare law may turn on a forthcoming ruling by the U.S. Supreme Court, but a new report by the Congressional Budget Office finds that, if left untouched, the Affordable Care Act is poised to become even more so.
Obamacare, as it is commonly known, will cost 20 percent less than previously projected over the next decade, the CBO said Monday. The reason for the revised estimate is a result of a decline of healthcare inflation, the Los Angeles Times reported. In addition, the number of uninsured Americans has fallen by 12 million, the CBO estimates, and an additional 12 million are expected to gain insurance by the end of 2016.
Through 2019, the law's insurance provisions will cost an estimated $571 billion, down $139 billion from the CBO's initial estimates.
The news is not all good, however. By the year 2025, the CBO estimated that 31 million people would still not have health insurance. Based on higher than expected enrollment numbers, Medicaid will also cost the federal government $59 billion more than previously forecast over the coming decade, the CBO said.
Meanwhile, the Supreme Court plans to take up King v. Burwell, a case that could strike down the federal subsidies offered in the Affordable Care Act that make it affordable to lower income Americans. Should that happen, the CBO's figures will be in need of yet another revision.
Before it's here, it's on the Bloomberg Terminal.
LEARN MORE