Anti-Abortion Activists Rise Up Against House Republicans' 'Pain-Capable' Fumble
The surprise bottling of the vote casts a pallor over March for Life.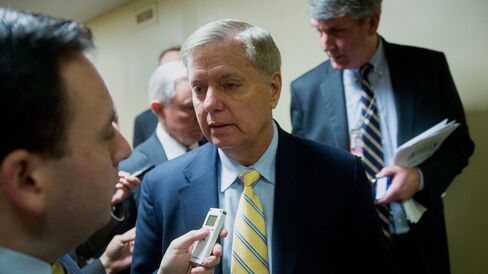 "I'm ready to get arrested," said Jill Stanek on Thursday. "I've never felt that way before, but this is personal."
Stanek, an anti-abortion activist and speaker who gained prominence during the 2008 presidential campaign, had come to Washington for the annual March for Life. As far as she and other marchers knew, the event would be marked by the House passage of the "pain-capable" abortion bill, introduced by Arizona Representative Trent Franks, and rebranded as the party put forward pro-life women to make its case. The bill polled well—nearly two-thirds of Americans agreed with the idea of banning abortion after 20 weeks—but Republicans were sensitive about any abortion bill that defined "rape" when creating exceptions for cases of rape and incest.
And last night, Republicans stumbled and pulled the bill. North Carolina Representative Renee Ellmers, a class of 2010 conservative whose district had been redrawn to make her safer, was getting credit for the reversal. Stanek and other pro-lifers met Wednesday night at the Dubliner, a bar near Capitol Hill, to vent and strategize. They settled on a 3 p.m. Thursday protest of Ellmers's office, after the March for Life ended.
"This is just a Republican fail of epic proportions," said Stanek, between sessions at the Family Research Council's annual pre-march conference. "They had publicly announced this big day, and got thousands of people excited, just to pop the balloon."
The surprise bottling of the vote, and the role Ellmers played in it, cast a pallor over the march. On social media, Ellmers (who famously defeated singer Clay Aiken to win her third term) was being mocked.
https://twitter.com/EWErickson/status/558112873701208065
https://twitter.com/EWErickson/status/558109462511493121
At the Family Research Council event, Republican politicians amended their speeches to tell the movement what could happen next. Rick Santorum, the former Pennsylvania senator who's likely to make a second presidential bid in 2016, showed up in jeans and a windbreaker from an Iowa college, and frowned when asked about the House's decision not to vote on the bill.
"It's a disappointment as to why," he said. "It sounds like several members were concerned about this bill, but this is an issue that's overwhelmingly supported by the American public. I know a little bit about this, because the Partial Birth Abortion bill was largely about these babies who are above 20 weeks gestational age. We saw the bipartisan support that came from eliminating this procedure. Now, with all the advances in medical science, you can look at pictures from the womb and see a baby. It's why younger people are more and more pro-life. They see the truth."
Santorum only excused the GOP leadership insofar as they might have lacked the votes for passage. "I hope the leadership is doing its job responsibly so we don't have a bad situation where we bring the bill up and we lose," he said. "That would be the worst thing to have happen."
After Santorum left, South Carolina Senator Lindsey Graham took the rostrum and asked activists to cheer up. "My belief is that most Americans will say, when they understand this issue, that nothing bad comes out of debating it," he said. "The medical community is required to administer anesthesia to a child older than 20 weeks if there's surgery on a pregnant woman. ... If the medical community is protecting the baby from pain, should we not stand up to protect the baby from death?"
Graham urged activists to rejoin the debate, and understand why people like him could support exceptions for rape and incest in abortion bills. "Some disagree, including the Pope," he said. "I respect those who are intellectually consistent and honest."
Yet the House setback had provided more evidence that anti-abortion activists couldn't allow the debate to focus on rape. "I'm going to need your help to find a way out of this definitional problem with rape," said Graham. "I'm gonna call up the Woman's Health Protection Act, the centerpiece of the pro-choice movement. Are you familiar with it? I'm gonna make you familiar with it."
Graham promised what he couldn't get under a Democratically controlled Senate—a vote on a pro-choice bill, which would put Democrats on the record and force them to defend abortion. "As we were able to convince 70 percent of the American people that partial birth abortion was a heinous procedure, we should succeed here," he said. "Over time, the weight of our argument intellectually, scientifically and morally, will win the day."
In the meantime, said Graham, the pain-capable bill would need to be tweaked and rescued. "We need to find a consensus position on the rape exception," he said. "The rape exception will be part of the bill. We just need to find a way definitionally to not get us into a spot where we're debating what legitimate is. That's not the cause. We're not here debating legitimate rape. We're talking about saving babies at 20 weeks."
https://www.youtube.com/watch?v=z_e-0IlHBnA
Before it's here, it's on the Bloomberg Terminal.
LEARN MORE