Twitter and Nielsen Say Interest in the State of the Union Address is Falling
The annual address has been in a ratings decline.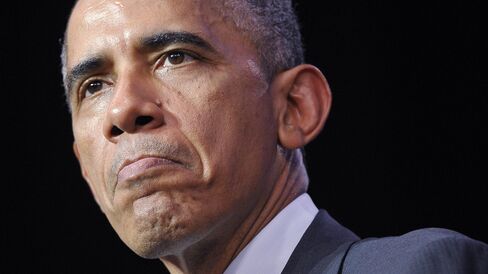 President Barack Obama will deliver his State of the Union address on Tuesday to a populace that has grown increasingly disinterested with the speech.
Nielsen ratings for the speech have been in decline over the course of the past three presidential administrations, including Obama's. In 2009, Obama's first State of the Union address drew 52.3 million viewers, but 2014's had just 33.3 million viewers, a personal worst and the lowest since 2000, the Washington Post reported. That figure means that the speech was seen in about 20 percent of U.S. households. Last year's Academy Awards on ABC, by comparison, had 10 million more viewers, despite alternate programming by competing major networks.
Those who do watch the president will hear him discuss an ambitious agenda that includes his new plan for tax increases as well as his free community college initiative, two items sure to draw standing ovations from Democrats and folded arms and disapproving scowls from Republicans.
Despite the apparent lack of interest in the actual address from those outside of the Washington political class, memes about it are already trending on social media. The hashtag #StateOfTheUnionInThreeWords took off on Twitter on Sunday, with amateur comedians of varying degrees of skill have weighing in.
https://twitter.com/Sal4ro/status/556914900459847682https://twitter.com/JedediahBila/status/556900645408870400
https://twitter.com/joewo/status/556876999307063296
Given that it is the midway point in Obama's second term in office, political interest in general seems to be waning, according to Gallup data from the midterm elections in November. Only 41 percent of those polled said that they had given "quite a lot" or "some" thought to the election, down from 58 percent in 2010.
Of course, people could just be more interested in watching Dance Moms. After all, Paige is suing Abby Lee and Chloe's been missing rehearsals, so the president has that hotbed of drama to compete with.
Before it's here, it's on the Bloomberg Terminal.
LEARN MORE