Conservatives Launch Ad Campaign Against Comcast/Time-Warner Merger
A 120-second TV ad against media bias.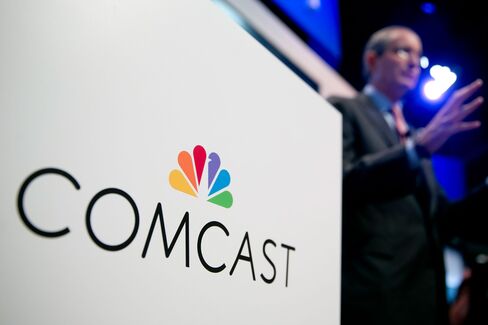 The proposed merger between Comcast and Time-Warner is not going smoothly. The FCC has slow-walked the deal when it didn't need to. Regulators are still fishing for stories about the relationship between streaming services and ISPs, which would be affected by the merger. And the would-be merger has been targeted for months by the left, most prominently by a re-elected Minnesota Senator Al Franken.
Now, it's going to be targeted by the right. Conservative War Chest, a PAC that specializes in 120-second storytelling ads, is arranging a buy in (so far) five presidential swing states–Florida, Michigan, Nevada, Ohio, and Pennsylvania. It tells a tale of institutional media bias, warning voters that unless they contact their leaders, a merger's going to happen that will calcify all their problems with the media.
"Comcast needs Obama administration approval to merge with Time/Warner cable, giving it access to two-thirds of American's homes," spokesman Mike Flynn said in a statement. "The last time Comcast needed a government favor we got Al Sharpton five nights a week. What will we get in exchange for a deal worth billions to Brian Roberts and other owners of Comcast?"
The case is made with a typically florid montage of media miscues:
The ad campaign is going to be twinned with outreach to the NBC Affiliates Association, local stations that will receive a 68-page letter spelling out the history of recent media bias, with more than a few reminders of how the mother ship gave Al Sharpton a show. The goal: Persuade them to allow the ads to run.
"Because we believe you understand the seriousness of America's discontent with news organizations, we are also hopeful that we can persuade you that the network of which you are such an integral and conspicuous part is an important reason for the present crisis of American journalism," writes the CWC in the letter.
At one point in the letter, the CWC warns the affiliates that NBC, under pressure, might hire some token conservatives. "We hope the conservatives likely to be hired will do as well as Chelsea Clinton and her $600,000, or at least as well as whatever Mr. Matthews is paid for routinely smearing Republicans as racists," the letter reads.
Before it's here, it's on the Bloomberg Terminal.
LEARN MORE