Citing Rising Seas, Florida Officials Vote to Cut State in Half
The measure now heads to the officials in the counties that would comprise the new state.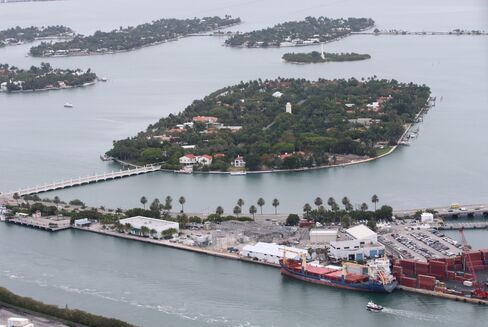 Could global warming lead to the creation of the nation's 51st state? Officials in the City of South Miami have voted to cut Florida in two because, they argue, politicians in the northern parts of the state are ignoring the problem of rising sea levels brought on by climate change.
"It's very apparent that the attitude of the northern part of the state is that they would just love to saw the state in half and just let us float off into the Caribbean," South Miami Mayor Philip Stoddard told the Sun-Sentinel.
The scarcely-reported resolution passed on October 7 by a 3-2 vote, and will now be sent to the governing bodies of the South Florida counties that would comprise the new state for their consideration, the Sun-Sentinel reported.
"We have to be able to deal directly with this environmental concern and we can't really get it done in Tallahassee," Vice Mayor Walter Harris told paper. "I don't care what people think—it's not a matter of electing the right people."
On average, North Florida is 120 feet above sea level, the resolution states, while the average elevation in South Florida is below 50 feet. Groups such as the Intergovernmental Panel on Climate Change have forecast a 3- to 6-foot rise in sea level in Florida over the next 100 years.
During Tuesday's gubernatorial debate, Governor Rick Scott declined to say whether he believed in man-made global warming, but boasted of spending "$350 million to deal with sea level rise down in the Keys." Democratic candidate Charlie Crist, on the other hand, said he did "believe in global warming," and pledged to spend more on the development of renewable energy sources if elected.
Thanks to rising sea levels, coastal flooding in South Florida is getting worse, new studies have found.
Before it's here, it's on the Bloomberg Terminal.
LEARN MORE