Deficit Shrinks to Lowest Level of his Presidency, but Obama's Getting Little Credit
The halving of the deficit is one of Barack Obama's signal accomplishments—which few voters acknowledge.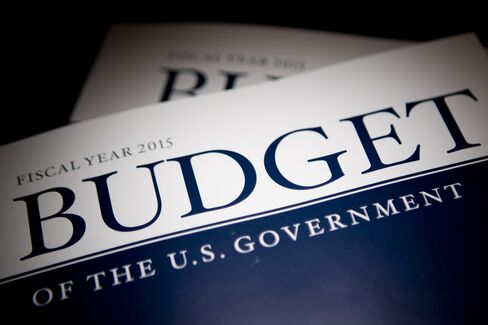 Updated on Jan. 26
The good news for the country is that the budget deficit has shrunk to the lowest level since Barack Obama took office. The bad news for the president is that he's getting very little credit for it.
Figures released Monday from the Congressional Budget Office show that the fiscal 2015 deficit will decline to $468 billion, or 2.6 percent of gross domestic product, compared with $483 billion in the year ended Sept. 30 and $469 billion forecast in August. The deficit was 9.8 percent of GDP in 2009.
This fall, Republicans had a 20-point advantage over Democrats on the question of which party would do a better job dealing with the deficit, according to a Gallup survey of registered voters conducted from Sept. 25-30. It's the biggest partisan edge on 13 issues that Gallup tested. Republicans had a 14-point edge over Democrats on the deficit in an April Gallup survey.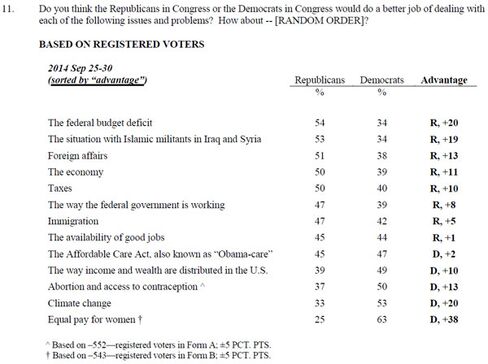 A major reason the deficit declined in fiscal 2014 is that there has been more revenue from higher tax rates, as well as a falling unemployment rate. A New Year's Day 2013 compromise to avert the so-called fiscal cliff raised rates on annual income of more than $400,000 for individuals and more than $450,000 for married couples, while allowing a temporary 2 percentage-point cut in payroll taxes to expire. Most House Democrats voted for the measure and most House Republicans were opposed.
Unfortunately for Democrats, the news of the declining deficit came too late to help them in the November elections. About 38 percent of registered voters said prior to the midterms the deficit would be "extremely important" in determining their vote, the fifth-highest percentage out of 13 issues, according to Gallup.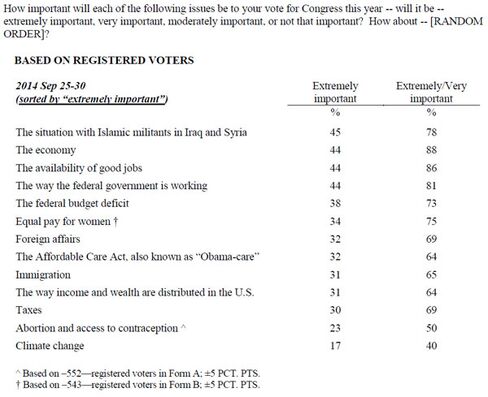 About one-third of the 328,244 ads in House and Senate races in the 30 days ended Oct. 6 dealt with the budget and government spending, according to Kantar Media's CMAG, an ad tracker. This would sweep up ads that mention big-spending programs like Social Security and Medicare in addition to those that mention the deficit and the federal debt, which is the accumulation of the annual shortfalls. Republicans have been campaigning against a rise in the overall debt during Obama's presidency even as deficits shrink.
As he campaigned in the final weeks before the November midterm elections, Obama did his best to convince voters that the economy was rapidly improving. "There's a reason fewer Republicans are preaching doom on deficits—because they're now manageable," the president said in an address at Northwestern University in September.
Before it's here, it's on the Bloomberg Terminal.
LEARN MORE