Icelanders, Swiss are Europe Champions for Years Worked: Chart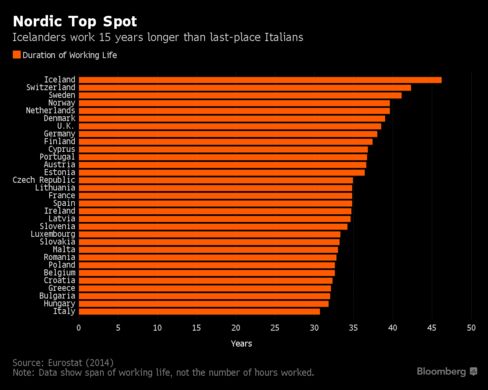 Icelanders work more than any other Europeans, putting in an average of 46 years compared with the second-placed Swiss at 42. At almost 31 years, Italians have the shortest working life span, just below Hungarians. The average for the current 28 members of the European Union is a little more than 35 years.
Before it's here, it's on the Bloomberg Terminal.
LEARN MORE