U.S. Refinery Margins Rally After Colonial Line Breakdown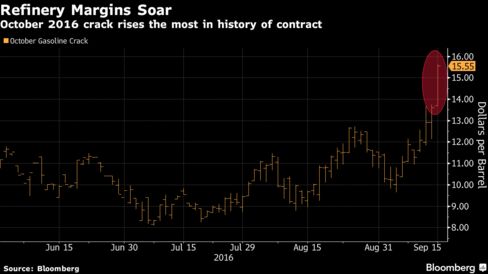 The 6,000-barrel spill on one of the Colonial Pipelines on Friday is to blame for the surging refining margins. The October 2016 Gasoline crack spread, the differential between the price of crude oil and the petroleum products extracted from it, Thursday rose by the highest ever. BP Plc's decision to shut the largest crude unit at its Whiting Refinery for unplanned work may be pushing prices even higher.
Before it's here, it's on the Bloomberg Terminal.
LEARN MORE