Gender Pay Gap in U.S. Narrows to the Smallest on Record: Chart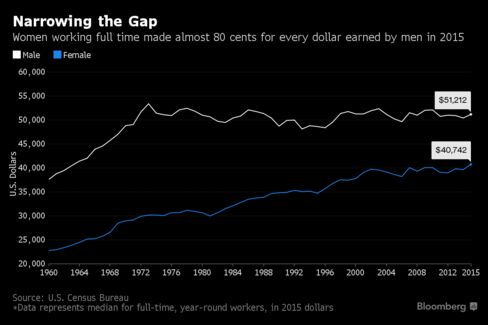 America's gender pay gap narrowed to the smallest on record last year, according to U.S. Census Bureau data released Tuesday. While men still out-earned women, the ratio of female-to-male earnings, at 79.6 percent, was the highest in inflation-adjusted data going back to 1960.
Before it's here, it's on the Bloomberg Terminal.
LEARN MORE