Mongolia's Massive Rate Hike Is Not the Biggest Recently: Chart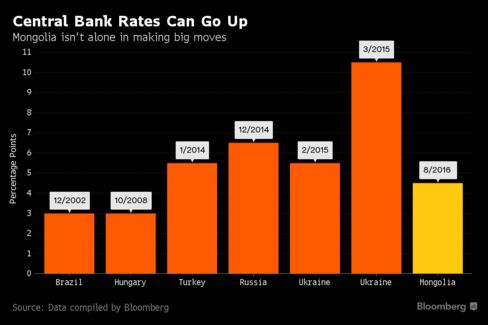 On Thursday, Mongolia's central bank hiked its policy interest rate by a remarkable 450 basis points to protect the tugrik, the world's worst-performing currency this month. Hard as it might be to fathom, it isn't actually the biggest increase in borrowing costs in recent years. Rates in Ukraine jumped from 6.5 percent in 2014 to 22 percent in 2015 as Russia invaded the country and annexed some of its territory.
Before it's here, it's on the Bloomberg Terminal.
LEARN MORE