U.S. Weekly Crude Imports Jump to a Three-Year High: Chart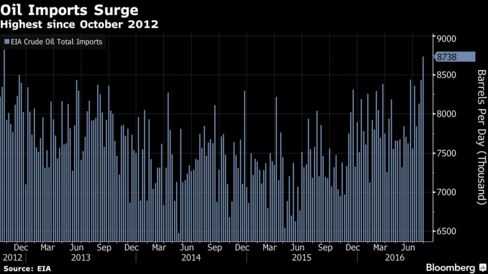 U.S. crude imports soared to 8.74 million barrels a day for the week ended July 29, the highest since October 2012. Purchases from Canada, Saudi Arabia and Venezuela jumped, while Mexico imports slumped. Arrivals in the East Coast rose 52 percent.
Before it's here, it's on the Bloomberg Terminal.
LEARN MORE