China Atomic Reactors Equal Russia as World's 4th Largest: Chart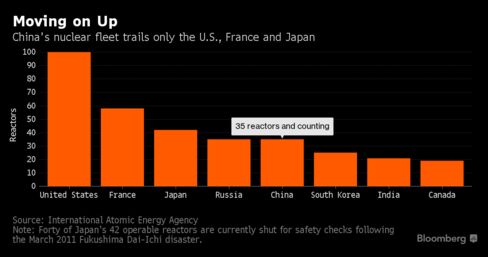 China connected its 35th nuclear reactor to the power grid last month, tying with Russia for the fourth-largest fleet of nuclear reactors in the world, according to data from the International Atomic Energy Agency. The world's second-biggest economy connected four reactors to the grid this year and with another 20 under construction, China will rival France by the end of the decade.
Before it's here, it's on the Bloomberg Terminal.
LEARN MORE