Stocks in Epic Holding Pattern Oscillating Most Since '95: Chart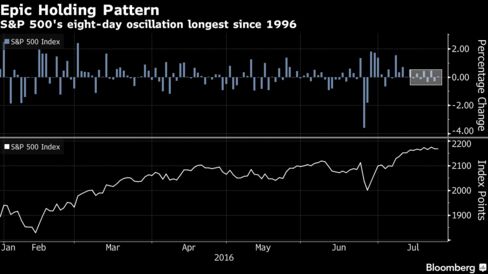 U.S. stocks are in a rare holding pattern. Since the S&P 500 Index hit four consecutive all-time highs on July 14, the benchmark gauge has alternated between gains and losses, finishing every day less than 0.5 percent from the previous close. The eight-day streak, the longest since 1995, highlights the indecision of the market after a five-month rally lifted the S&P 500 to its first record in more than a year.
Before it's here, it's on the Bloomberg Terminal.
LEARN MORE