Apple's Earnings May Be Hit by Waning China Market Share: Chart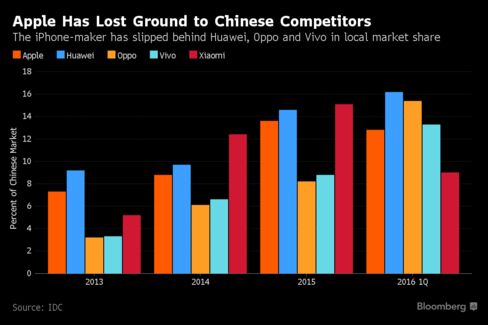 Plummeting sales in China ended Apple Inc.'s 51-quarter growth streak in the three months through March. Analysts are expecting the decline to have continued in the subsequent quarter, with Chinese competitors stealing market share with their cheaper alternatives to the iPhone. Chief Executive Officer Tim Cook will reveal the extent of the drop when he presents earnings on July 26.
Before it's here, it's on the Bloomberg Terminal.
LEARN MORE