Investor Challenges Baidu on Sale of Video Service to CEO
Acacia says sale is against long-term interests of Baidu

Hedge fund urges Chairman Robin Li to withdraw iQiyi bid
Acacia Partners LP, an investor in Baidu Inc., criticized the search company for considering a sale of its video unit to a group led by its chairman at a price that is "far too low."
IQiyi.com, a Netflix-like streaming platform, should be a valuable and important contributor to the company and a sale is against Baidu's interests, the hedge fund said in a letter to Li that was made available to Bloomberg News. It cited a valuation on the business of $5.8 billion compared with the $2.8 billion valuation suggested in a buyout offer put forth by Li and iQiyi.com chief executive Yu Gong in February.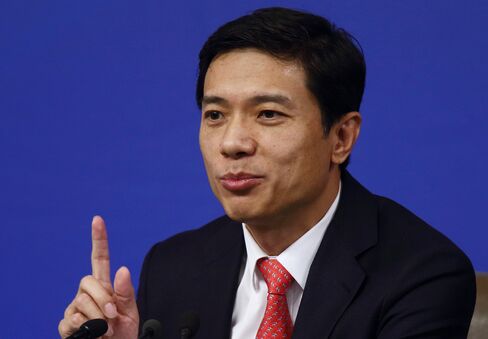 In February, Li's group offered to buy the company's 80.5 percent stake in the popular video service, a move that would improve the search giant's margins while setting the unit up for a potential IPO. Baidu has highlighted its impact on the company's profitability from rising costs as it competes with Alibaba Group Holding Ltd. and Tencent Holdings Ltd. for content.
"Your offer to buy out iQiyi is rife with conflicts of interest that we believe in a few years will paint a picture of Baidu corporate governance that is much uglier than the current admiring and respectful view," Acacia said. "We respectfully urge you to withdraw your bid for iQiyi, for the best interests of the company and the many shareholders who believe in you."
A sale, if it goes through, may begin to exclude Baidu from a fast-growing online media business. China's online video market will almost triple to 90 billion yuan ($13.4 billion) by 2018, according to Shanghai-based Internet consultant IResearch.
On Tuesday, Baidu said it was still evaluating the offer and will provide updates on the situation when a conclusion is reached.
"Baidu upholds the highest standards of corporate governance and has established a special committee made up of independent directors to evaluate the iQiyi transaction," Sharon Ng, Baidu's director of investor relations, said in an e-mailed statement.
Acacia said it owned more than 2.6 million shares in Baidu worth over $400 million, according to a letter distributed to media by the Finsbury Group. Calls to Acacia's New York office outside of normal business hours were directed to voicemail.
The hedge fund said any short term gain from the increased cash paled in comparison to the long-term value of keeping the streaming video division. It was particularly concerned about investments made by Baidu into iQiyi during the quarter ended March 2016.
"That spike in investment could be perceived as a big donation by Baidu shareholders to future iQiyi shareholders," it said. "This strikes us as particularly disappointing, as Baidu shareholders will never see the benefits of this investment if you privatize our subsidiary.
Before it's here, it's on the Bloomberg Terminal.
LEARN MORE