Clearest Sign Yet Saudi Arabia's Oil Strategy Is a Winner: Chart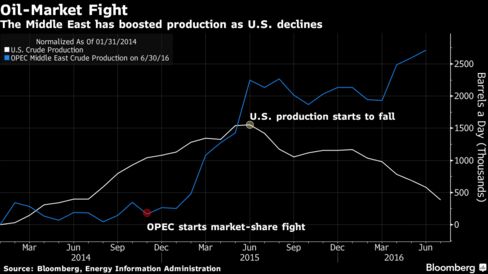 Less than two years after Saudi Arabia led key Middle East allies in a quest to defend their share of the global oil market, the International Energy Agency delivered a verdict on the strategy: it's a winner. Output from OPEC's Middle Eastern producers has surged by more than 2.5 million barrels a day since November 2014, data compiled by Bloomberg show. The policy helped push the Middle East's share of world supplies to 35 percent, the highest since the late 1970s, according to the IEA.
Before it's here, it's on the Bloomberg Terminal.
LEARN MORE